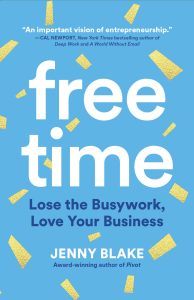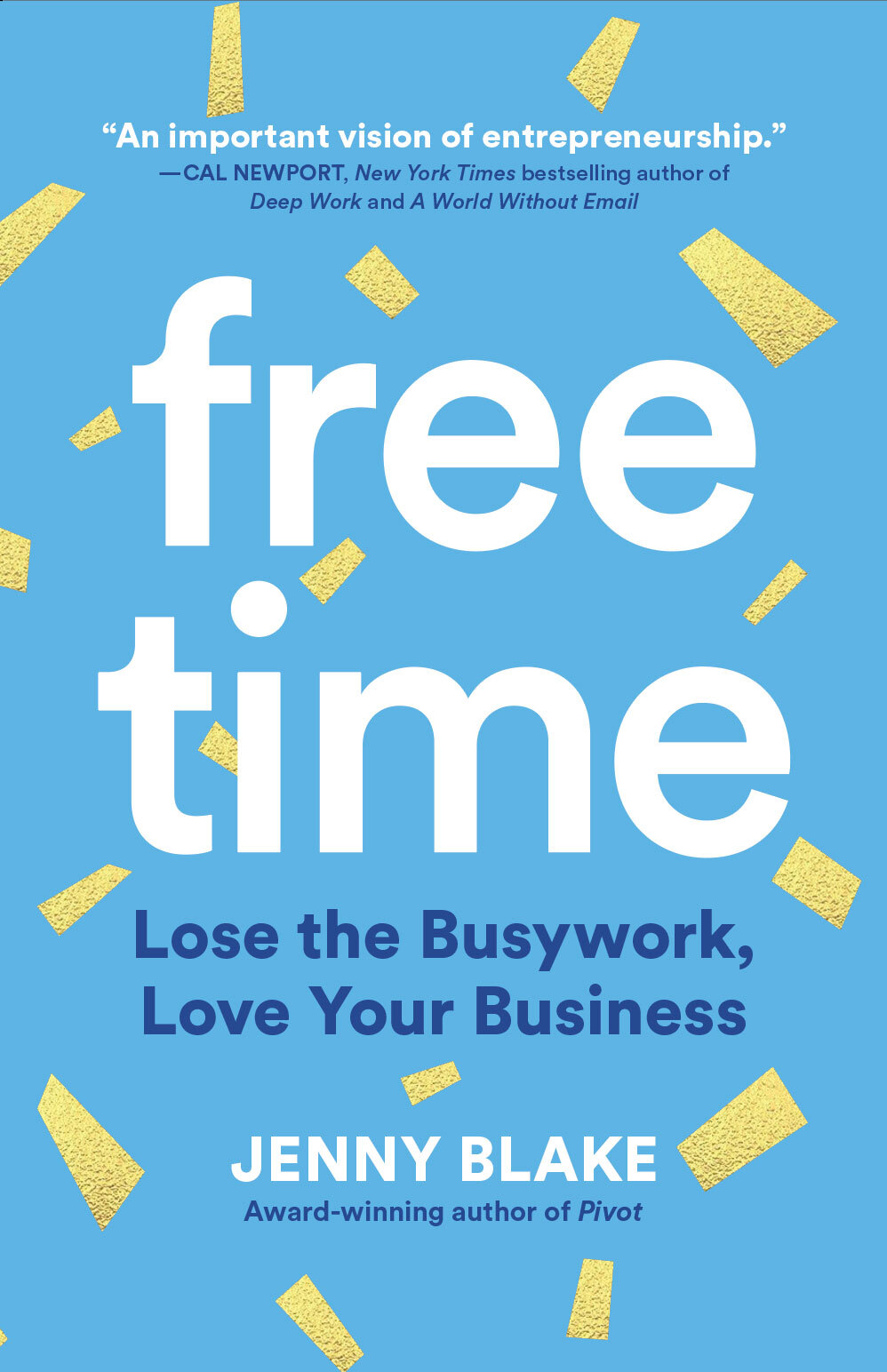 What would you give to have more free time, less stress and more ability to do the things you love, while knowing everything else is handled? That is the promise of a powerful new body of work from today's guest, Jenny Blake. Jenny is an author, host of two podcasts, Free Time for Heart-Based Business Owners, and Pivot with Jenny Blake, and keynote speaker who loves helping people move from friction to flow through smarter systems. Her new book, Free Time: Lose The Busywork, Love Your Business, is, quite literally, life-changing. 
I actually featured Jenny in my last book, SPARKED, because she's what I call an Essentialist, meaning she lives and breathes to create order from chaos, in the name of clarity and ease. Her mind works in ways that mine doesn't. Jenny is world-class at creating systems that give you back your life. And, the stunning volume of ideas, tools, processes, and resources she's developed and curated in Free Time, along with the dashboard she's launched alongside it, made me realize how much harder I've been making things in all parts of work and life, and how much more automation and ease I could access, and, as a result, how much more time I could create to do the things that truly light me up. So, I was excited to invite Jenny to dive deeper into her ideas, methodology and specific tools and resources to create more free time and joy in work, life and beyond. 
You can find Jenny at: Website | Free Time Podcast | Buy One, Get One, Give One Preorder Bonus.
If you LOVED this episode:
You'll also love the conversations we had with Brené Brown about doing more of what fills you, and not getting derailed by inner or outer criticism.
Check out our offerings & partners: 
My New Book Sparked
My New Podcast SPARKED: 

We're looking for special guest "wisdom-seekers" to share the moment you're in, then pose questions to Jonathan and the Sparked Braintrust to be answered, "on air."

To submit your "moment & question" for consideration to be on the show go to

sparketype.com/submit.

 
photo credit: Mark Hanauer