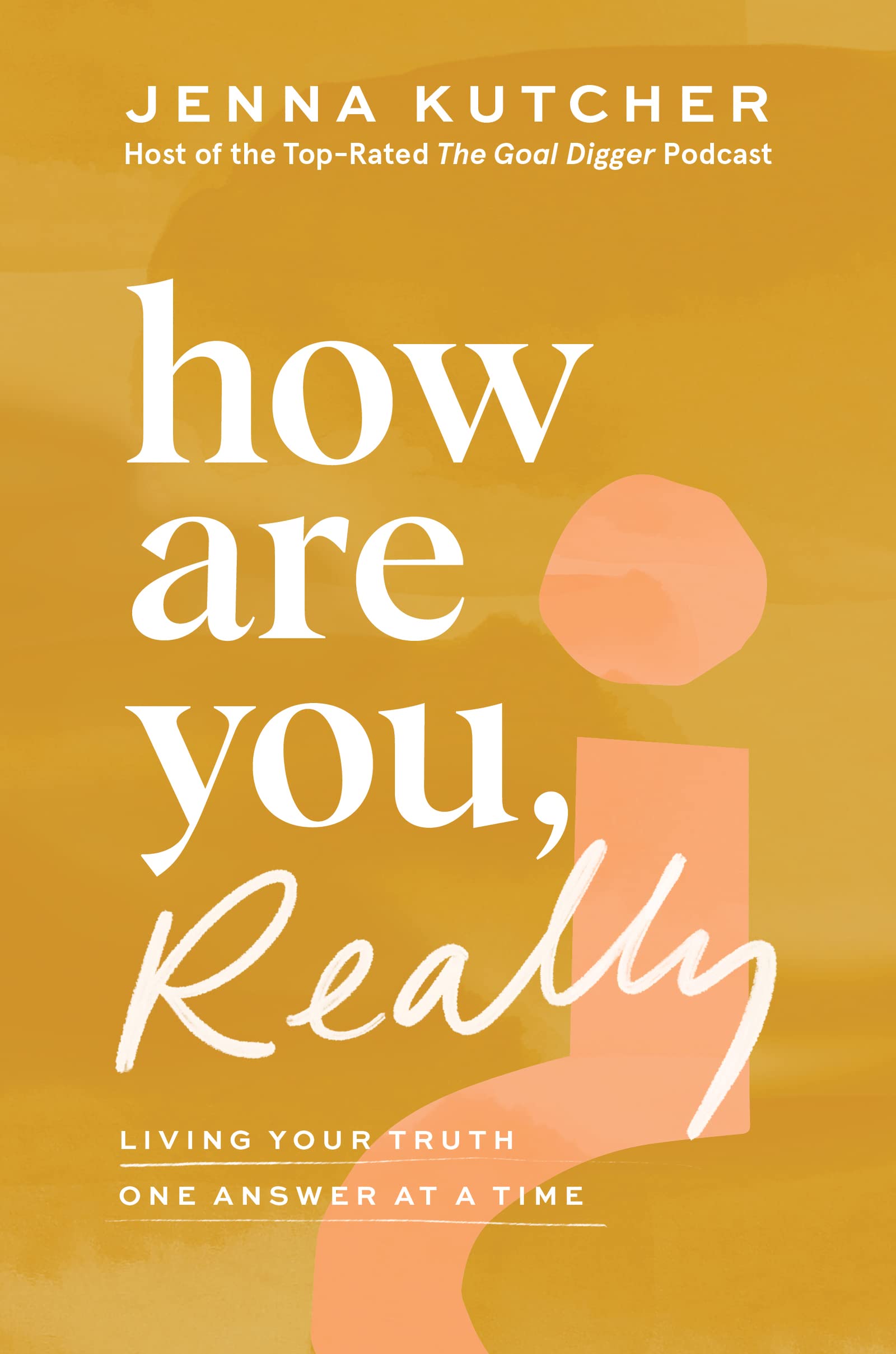 When's the last time you've answered the question, "How are you?" honestly? 
Whether small talk is a good thing, a bad thing or just a thing is a matter of passionate debate. But, the bigger issue is – when it is time to get real. Both with other people, and also with ourselves? And what are we losing, what parts of ourselves, our relationships, our lives, are we forsaking when we hide behind the facade of social propriety? 
There comes a time when it's crucial to move beyond the surface level if we want to invite deeper and more fulfilled connections into our lives and find a community that will support and uplift us. So today, I'm joined by Jenna Kutcher to talk more about this idea of diving deeper below the surface in all parts of life to spark meaningful connections and, ultimately, a more authentic and rich life. 
Jenna Kutcher is a born-and-raised Minnesota wife, mom, and wildly-successful educational entrepreneur who aims for two things daily that I can totally respect: helping others wake up to life and staying in comfy pants. After leaving a mainstream, yet largely life-sucking career that was a complete misfit for her, she found her way into art, photography, and eventually creative entrepreneurship. And, she began to realize, life is just so much bigger than she imagined, and success was not what she's always been told. 
And, as is her bent, the minute she learns something she loves to share, so she founded and hosts the now top-rated The Goal Digger podcast, where Jenna's helped thousands redefine success and chase dreams through her decade-long work as a leading online educator. Her first book, How Are You Really?: Living Your Truth One Answer At A Time, is this deeply open guidebook to being alive that's chocked full of both provocative invitations to rethink life, as well as detailed guidance to lead you forward in a way that moves closer to your heartbeat, your people, and the good life that awaits you.
There are too many fascinating nuggets that touch on so many elements of living a good life throughout this conversation, like the importance of asking for help, how to navigate change in life and business while remaining grounded, and the difference asking that age-old question with a simple tweak, "How are you, really?" could make in all our relationships. So if you're on a mission to own your life rather than the other way around and feel more alive, good things are in store for you in this chat with Jenna. 
You can find Jenna at: Website | Instagram
If you LOVED this episode:
You'll also love the conversations we had with Amanda Palmer about being open, vulnerable, and real.
Check out our offerings & partners: 
Visit Our Sponsor Page For a Complete List of Vanity URLs & Discount Codes.
AquaTru: Countertop reverse osmosis water purifier that's certified to create bottled-quality water. Receive $100 off an AquaTru plus free shipping when you go to AquaTruWater.com & enter code GOODLIFE at checkout.
Air Doctor: Capture contaminants and chemicals with a medical-grade UltraHEPA air purifier that's 100X more effective than ordinary purifiers. Go to airdoctorpro.com and use the promo code GOODLIFE and you'll receive a 35% discount on their classic AirDoctor 3000 purifier.