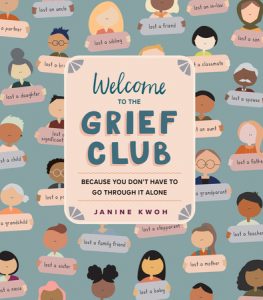 Ever look at someone who has made an astonishing change in career, leaving behind what seemed like a dream career, from the outside looking in, to start something new that makes them so alive and think, "wow, I'd love to do that, too?" Well, you're not alone. And this week's guest, Janine Kwoh, shares how and why she left behind the world of private equity and venture philanthropy to follow her heart into the world of art, creativity, and tapping a very old, very physical printing technology to share images and words that give feeling and emotion to the experiences that are often so hard to share.
Janine is now the owner, artist, and entrepreneur behind Kwohtations, a creative studio that offers cards, prints and an array of gifts that reflect and celebrate a diversity of identities and life experiences, as a way to reflect on and honor the lives we actually lead, versus the ones we think we should. Topics range from navigating love and loss, (re)defining family and success, and figuring out what it means to show up honestly and openly in life. In fact, it was the loss of her partner in life at the age of 28 that both dropped her into the experience of grief and also awakened her to a sense of imperative to do what made her truly come alive. What began as a side passion led to sharing her work and eventually grew into her full-time devotion. And, Janine's lens on grief, in particular, and the way she shares it through her art, led to a deeply meaningful body-of-work that's seeded her new book, Welcome to the Grief Club: Because You Don't Have to Go Through It Alone, which she offers not as a how-to manual, but more of an offering to let you know, you're not alone.
You can find Janine at: Website | Instagram
If you LOVED this episode:
You'll also love the earlier conversation we had with Lisa Congdon about coming to art later in life.
Check out our offerings & partners: 
Visit Our Sponsor Page For a Complete List of Vanity URLs & Discount Codes.
AquaTru: Countertop reverse osmosis water purifier that's certified to create bottled-quality water. Receive $100 off an AquaTru plus free shipping when you go to AquaTru.com & enter code GOODLIFE at checkout.
photo credit: Kate Alison Photography