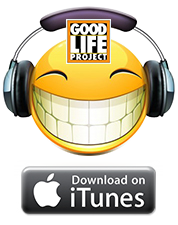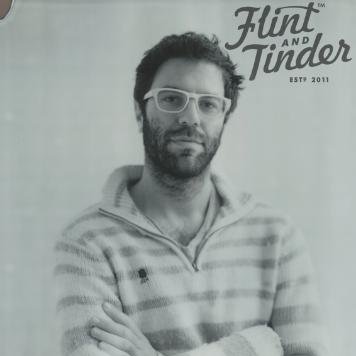 Coming off his role in the cast of MTV's mid-90's reality hit, Road Rules, Jake Bronstein, was in a quandary.
What should he do with his life?
The traditional route–college, 9-5, suits and commutes–wasn't in the cards. So he began to carve his own path.
Starting as an assistant in the publishing world, he talked himself into a high-level editor position at a newly-launching magazine, an experience that set in motion a fascination with how people connect with brands, media and themselves.
His experience in the magazine business kicked-off a wild ride that sent him into global manufacturing, digital-media, and eventually, his latest quest to singlehandedly rebuild the American "cut and sew" industry with his newest venture, Flint and Tinder.
True to Jake's out-of-the-box style, though, he launched Flint and Tinder with a series of groundbreaking Kickstarter projects, including the recently completed 10 Year Hoodie project…that raised more than $1 million dollars in pre-sold hoodie sweatshirts.
In this week's episode, you get to not only ride along on Jake's remarkable journey, but learn from his questions, insights and unique lens on the world, people, behavior and curiosity.
And at the end, Jake does something that's never happened before on GLP.
You'll have to watch or listen to find out what…
As always, if you love the show, share it around. Then, subscribe below to instantly download the mp3 and, starting in June, get full transcripts of the shows (including all the archived ones), and more very cool subscriber-only goodies!
With gratitude,
Jonathan
P.S. – For those who missed it, we've just launched an audio podcast version of the show on iTunes this week and…it's kicking serious butt. #1 in business and top 20 overall on iTunes!
The first 20 episodes are live and we'll be adding more to catch up to the live show quickly over the next few weeks. So, go ahead and sign up for the podcast if you prefer the ease of iTunes. (But stay subscribed to email if you also want transcripts and insider-only goodies, even after we're all caught up).
And, of course, we'll still keep posting the mp3s in the audio vault for subscribers who'd rather not use iTunes..