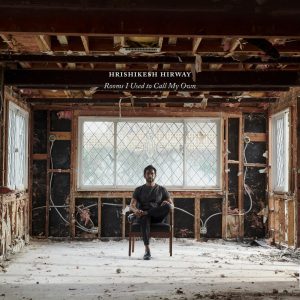 Hrishikesh Hirway has been making music for as long as he can remember and, as an adult, spent years building a career in the industry, writing, performing, producing, and touring. But, it was a moment where he took a bit of a pause to re-evaluate that led him to record an interview with a friend about the story and creative decisions behind a song that would change everything. That conversation eventually became the opening episode of the podcast, Song Exploder, which itself then exploded into a global phenomenon that I've been obsessed with since hearing that first episode. 
Now, it's grown into not just an award-winning podcast, but also a Netflix original television series where musicians break down the creative process behind their songs, featuring many of the biggest names in music like Alicia Keys, Billie Eilish, Lin-Manuel Miranda, Dua Lipa, The Killers, so many others. And, building on the success of Song Exploder, Hrishikesh has now grown a network of shows, producing and co-hosting the award-winning podcasts Home Cooking, with chef and author Samin Nosrat, and The West Wing Weekly, with actor Joshua Malina. He's also the host and producer of the Partners podcast.
All the while, he's continued to write and perform his own music, releasing four albums under the moniker The One AM Radio, and an EP with Moors, his project with Lakeith Stanfield. As a composer, he has written music for film, television, and podcasts, including the score for the Netflix series "Everything Sucks!" and the theme to ESPN's "30 for 30" podcast. Recently, he released two singles, "Between There and Here," which features Yo-Yo Ma, and "Home," featuring Jay Som. These, in fact, are the first songs he's released in 10 years, and the first under his own name. His new EP, Rooms I Used to Call My Own is out March 30.
You can find Hrishikesh at: Website | Instagram | Podcasts
If you LOVED this episode:
You'll also love the conversations we had with Kaki King about her journey into the heart of music.
My new book is available!
Check out our offerings & partners: 
Peloton: Peloton uses technology and design to connect the world through fitness, empowering people to be the best version of themselves anywhere, anytime. Visit onepeloton.com to learn more.
Certified Sparketype ® Advisor Training: Immerse yourself in this powerful new training and professional credential, where you will discover how to tap the Sparketype tools and programming to help clients, individuals and groups come alive with purpose, excitement, energy, motivation, engagement, and meaning. Next session starts in April.
photo credit: Chika Okazumi