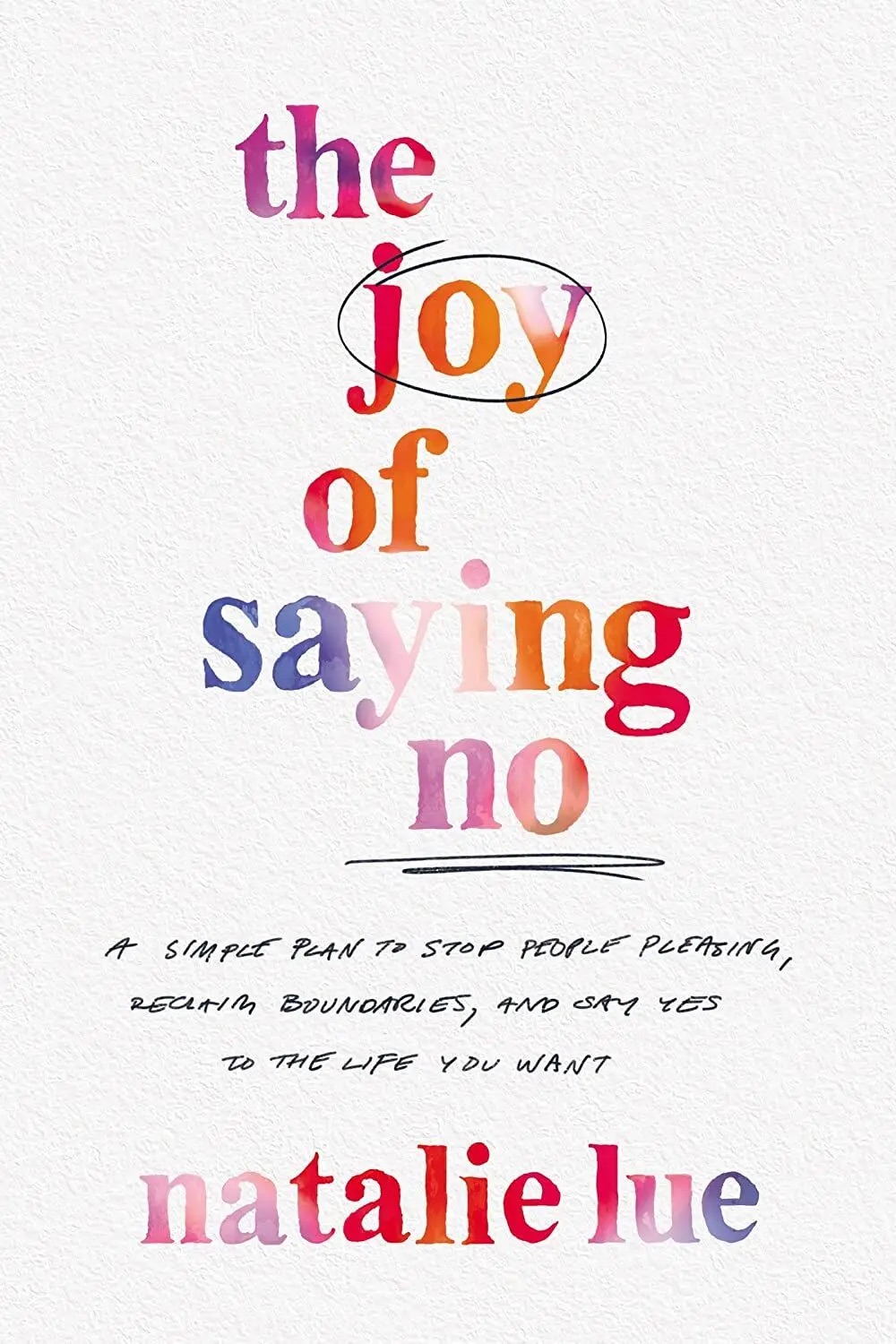 How might your life be different if you'd gotten comfortable saying no in your earliest days? No to other people's opinions about everything from education to careers to relationships. No to someone else telling you what to prioritize and how to spend your time. No to people you've never met offering their opinion on what you should or shouldn't do, then tell you how they think your choice worked out.
How would your life be different, if you'd gotten okay with choosing for you, and not just for acceptance or obligation? And, how might you reclaim it, if you started getting clear on when and what to say yes or no to from this moment on? And, rid yourself of the need to please? That's what we're diving into with today's guest, Natalie Lue, as a self-proclaimed recovering people pleaser who's spent the past nearly two decades unwinding the need to please and reclaiming freedom and ease. 
Natalie is a writer, speaker, podcaster, artist, and founder of one of the longest-running personal-growth websites in the world, Baggage Reclaim and The Baggage Reclaim Sessions podcast. British-born, and raised in Dublin, Ireland, Natalie helps people understand how their emotional baggage interferes with their ability to live their lives happily and authentically. Her advice has been featured in the New York Times, Forbes, NPR, USA Today, and the BBC, among many others. And today, she's joining the show to share a bit more about her personal journey to where she is today and her new book, The Joy of Saying No: A Simple Plan to Stop People Pleasing, Reclaim Boundaries, and Say Yes to the Life You Want. 
In our conversation, Natalie opens up about her struggles with people-pleasing, something we all know about and have experienced to some degree. We talk about the life events that brought Natalie back to herself, back to reclaiming her boundaries and life, and we get into some of the nitty-gritty of what it looks like to say yes to the life you want and how to embrace the joy of saying no. 
You can find Natalie at: Website | Instagram | The Baggage Reclaim Sessions podcast
If you LOVED this episode:
You'll also love the conversations we had with Susan Piver about the Enneagram and how it helps us relate to others and also set boundaries.
Check out our offerings & partners: