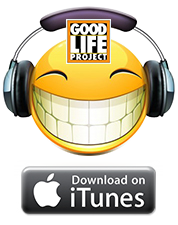 One of the questions I get by email the most is…
All this Good Life Project stuff sounds amazing, but for me to do what I really want to do, either at work or play, I'm gonna need to learn a whole new skill set and I just don't have time. What should I do?
I totally get it. I'm a dad, husband, entrepreneur and maker. I travel a lot. And I don't want to wait a million years to get decent enough at something to (a) really enjoy doing it, and (b) be able to potentially leverage in my professional life, if that's an aspiration.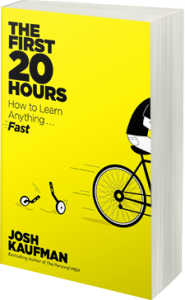 So, I tapped accelerated learning guru and author of The First 20 Hours: How to Learn Anything…Fast!, Josh Kaufman, to bust some myths and teach us how to become seriously good at almost anything in a ridiculously short period of time.
This episode of GLP is a bit different…
It's shorter, accelerated, highly-focused and strategic, just like Josh's accelerated learning methodology. It's less about Josh' personal journey (which is actually pretty cool) and more about his 5 part system, designed to get you learning those things you've been saying you're too busy to learn…now!
Don't be surprised if you find yourself jumping up to pick up the guitar or uke or re-inspired to learn Mandarin or knitting or hand-lettering or Ruby on Rails or anything else you've shelved until "you had the time" after watching this episode.
And, as always, if you'd rather listen than watch, just subscribe for instant access to the mp3 vault, or subscribe to iTunes (we're almost all caught up with current episodes on iTunes now).
+++
Good Life Alert – When was the last time you felt lit-up, connected and on track to build a great living and life? Join Jonathan and his band of Good Life Mentors for 3 ½ days that will change everything and set your world on fire. Check out Camp GLP now.
With gratitude,
Jonathan