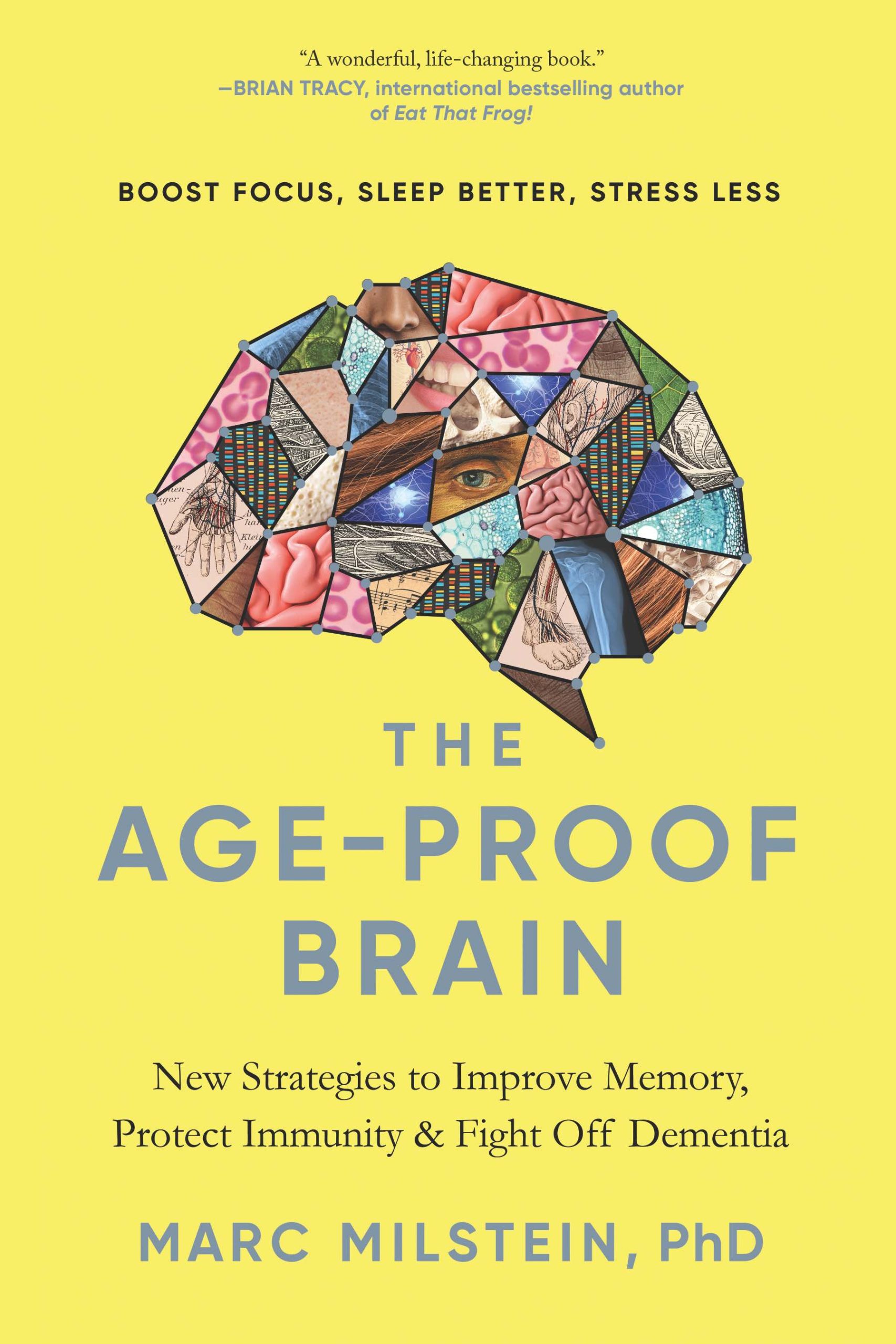 If a magic pill existed that could transform the health of your brain and keep it from aging as you got older, would you take it? 
We all know that as we age, so does our brain. And with it comes some less-than-favorable effects on cognitive functions like memory, focus, and productivity that might leave you wishing for your more youthful days. But what if there was a way to make our brains more age-proof and less prone to signs of aging like memory loss or even dementia? 
My guest today, Dr. Marc Milstein, has discovered through research that certain healthy habits act as a magic pill for brain health that can boost your short- and long-term brain function. So if you've ever wondered what you can do right now to keep your brain youthful or even help it get better over time, keep on listening. Dr. Marc Milstein specializes in taking the leading scientific research on health and happiness and using it to create science-based solutions to keep the brain healthy, lower the risk of dementia, boost productivity, and maximize longevity. 
Dr. Milstein has conducted research on topics including cancer biology and neuroscience, and his work has been published in multiple scientific journals. His new book, The Age-Proof Brain: New Strategies to Improve Memory, Protect Immunity, and Fight Off Dementia, reveals the secrets to improving brain function, and in today's episode, he joins me to share some of those brain-boosting strategies discussed in his book, debunks common misinformation about the aging brain, and even lay out the red flags to look out for as you grow older. 
You can find Marc at: Website | Instagram
If you LOVED this episode:
You'll also love the conversations we had with Dr. Aviva Romm about how to work with your hormones to optimize health and longevity.
Check out our offerings & partners: