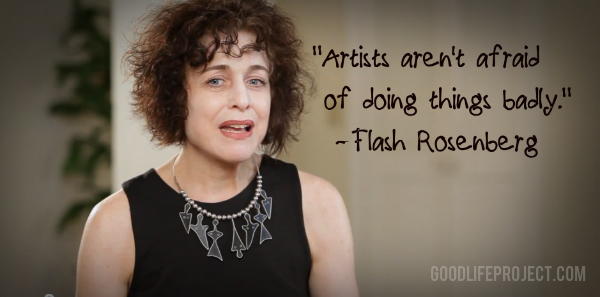 "Artists aren't afraid of doing things badly" -Flash Rosenberg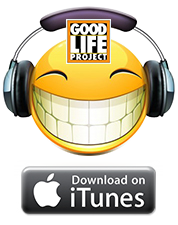 Flash Rosenberg can't be contained. Or easily categorized. A cartoonist, artist, illustrator, writer, photographer, filmmaker, storyteller, she's built a career that seems to evolve organically, often blending each new interest and skill set into a deeply enjoyable forms of public expression.
When I asked her how she wanted me to introduce her, she simply said, "I'm an attention-span for hire, a possibilitist." Asking someone what they do, according to Flash, "is as absurd a question as asking someone with four kids which one they like best."
Along the way Flash has served as Artist in Residence for LIVE from the New York Public Library, received a 2011 Guggenheim Fellowship for the Creative Arts in Film/Video and created playful, provocative visual and auditory experiences ranging from book trailers and illustrated stories to captivating stage performances at the famed Moth in NYC.
In this playful and illuminating conversation, we dive deep into Flash's journey, the unique way she looks at the world, discovers questions nobody else asks and sees opportunities in everything.
If you enjoy this episode, please feel free to share it with friends, especially your artist friends.
And, if you'd like to listen to this and future episodes on audio mp3, be sure to subscribe to the podcast.
With gratitude,
Jonathan
P.S. – Apologies in advance! You may notice some banging noises in the background for a few minutes midway through the episode. Try as we did, we had some classic noise issues – gotta love NYC – that we were not able to edit out in post-production. We'd considered killing the entire episode because of it, but Flash's wisdom and energy are just to good to keep from you. So, please accept our apologies and know this is not our normal production level.