What if the quest to be perpetually happy was actually making us miserable?
Who doesn't want to be happy? Who doesn't want to laugh all day? It's a wonderful state, deserving of a powerful seat at the good life table. Happiness has become a hot subject of study over the last two decades, along with the explosion of the field of positive psychology.
This near-mystical state comes with myriad benefits, beyond, well, being happy.
Happy people:
Have more friends
Are healthier
Have better immune systems
Are more active contributors to society
Get more done at work.
The list of happy-related yumminess is long.
But, what exactly IS happiness? How do we GET it? Is happiness really a MUST for a good life? And, can the dogged pursuit of happiness actually make you less happy?
That's what we're talking about on today's Good Life Project Riff.
Read the full essay here.
+++++++++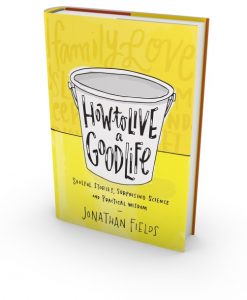 Fun news – For a limited time, the ebook version of Jonathan's new book, How to Live a Good Life: Soulful Stories, Surprising Science and Practical Wisdom, is only $0.99 on kindle, nook and iBooks! Grab it while you can. And, you can download the first chapter and invest in your copy now. Also, big news – the book is now available as an audiobook! Get it here.