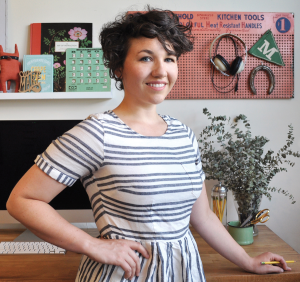 Mary Mary Kate McDevitt has built her career one letter at a time. Literally.
She's a hand-letterer. What's that? Glad you asked. It's a special type of illustration. She literally draws letters for a living. By hand. But these letters, and words…oh my, they're gorgeous!
It's amazing to be able look at a word or phrase or title that's been hand-lettered versus one that's been slapped onto a page with the latest font. Same word, but the former moves you deeply and latter leaves you flat.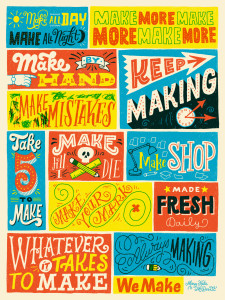 Which is why, in this world of bytes and digits and technology, hand-letterers continue to claim a seat at the design table.
In this episode Mary Kate shares her journey into the wonderful world of lettering and how they can be stunning, expressive art. She talks not just about the craft, but the deep research and discovery she does for each project to craft letters into words into are and tell a story that moves people.
She also shares how she left a "secure" job to start her own studio, dive into this art-form and build a great career drawing everything from lettered book covers to posters to packaging and more. And landing A-list clients like Nintendo, Sesame Street, Harper Collins, Chronicle Books and tons more.
Mary Kate is truly an example of someone living her vision.
Don't miss an episode! Be sure to subscribe by email (below) or on iTunes (over there on the right).
With gratitude,
Jonathan