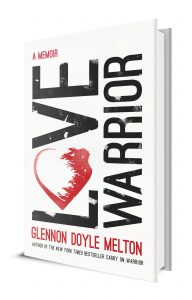 Glennon Doyle is an author, activist, and founder of Momastery.com and Together Rising, a non-profit that has raised close to five million dollars for women and children in crisis.
Her brand new book, LOVE WARRIOR is a #1 New York Times Bestseller and the most recent Oprah's Book Club selection.
Today, I sit down with Glennon the morning after she's wrapped one of her gathering at the legendary BAM (Brooklyn Academy of Music) in New York City, where she was joined by a multi-denominational collective on-stage, including Alicia Keys who was so moved she couldn't help but belt out an impromptu song before leaving.
In this conversation, we dip into her new memoir. But that's more of a jumping off point that leads us into some very different waters, from leading as an introvert, her feelings about faith and how it informs what she's creating to how she's moving into a season of her life where the line between public and private, art and service, love and leading is shifting in profound and intentional ways.
We go deep into some provocative territory here, and there are more than a few invitations to reconsider how you move into the world and what you choose to focus on. Agree or not, this is a conversation that'll leave you lifted, challenge your assumptions and also make you think and feel.
++++++++++++++++++++++++++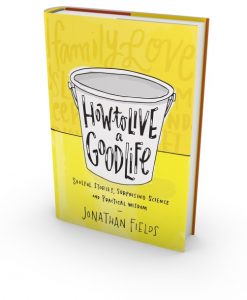 Order your copy of Jonathan Fields' new book, How to Live a Good Life: Soulful Stories, Surprising Science and Practical Wisdom, today! Download the first chapter and invest in your copy now.
++++++++++++++++++++++++++
Photo credit: Amy Paulson