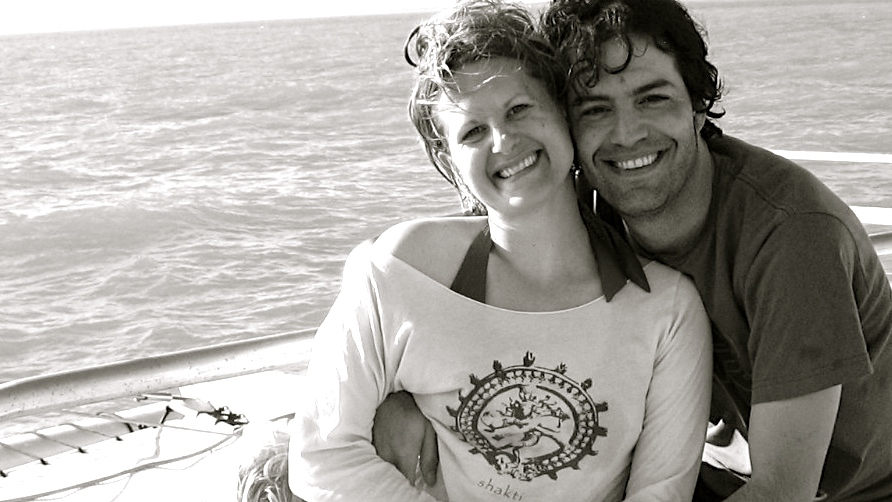 Sometimes you can do everything right in life. Give to others, live with compassion, love with every fiber of your being and fill your days with work you love. By all rights, the universe should be rallying to support you. And, most days it does.
But then, one day, it seems to abandon you. It pushes you off a cliff and, instead of flying, it clips your wings and pulls the net out from under you. It thrusts you into chaos, devastating loss. Darkness so deep, you wake up every day wondering whether to move ahead or end it all.
How we handle those places, how we rediscover life in moments of deep darkness, that's what this week's episode is about.
Our story begins with an old friend, Erin Moon. Erin and I first met about 10 years ago, when she wandered into my yoga studio in Hell's Kitchen. Back then, she was a working actor looking for free yoga. All I really remember was, her smile made everyone smile. She was also in love. Living her dream. It'd last a while longer. Then, in a moment, everything would change…
This episode is also the second in our shift to our new audio podcast-driven media format. We'll continue to post a video version over on youtube with a static image for a while, but please be sure to subscribe below and listen and subscribe on iTunes to make sure you never miss an episode.