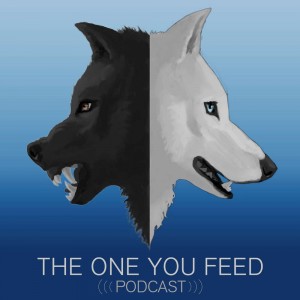 Today's guest, Eric Zimmer, is the host of the wonderful The One You Feed podcast.
Growing up in Ohio, his life took a hard turn and began to spin out of control. He eventually found himself addicted to heroin and alcohol, living in a van and struggling to make sense of the world. After years living in an ever-darkening place, though, he was able to tap into a hidden well of strength, get help, get clean and rebuild his life.
But, his journey into addiction was not yet over. Believing he could go from clean and sober to casual use, he found himself spiraling back into that place of despair. But this time realized he'd have to make bigger, longer-lasting change, accept certain truths about who he was and create a way to perpetually "feed his good wolf, not his bad one."
Along the way, he rebuilt his life, relationships, and career and found solace and fulfillment in, believe it or not, podcasting. He now hosts and produces the hugely popular, The One You Feed podcast, with his childhood friend, Chris Forbes.
In this week's conversation, Eric is incredibly transparent and generous in sharing his journey, both the profound struggles and the great awakenings. He also shares how his quest to take back his life eventually led him to podcasting, back to music, to new relationships and a deep and abiding knowledge of the human condition. And he reveals how that, in turn, led him to develop a set of skills that enabled him to not only help himself, but help others move into better places as an advisor and coach. If you've ever struggled to find your way out of darkness, this is a don't miss conversation.
Be sure to subscribe to our weekly Good Life Updates and listen on iTunes to make sure you never miss an episode!