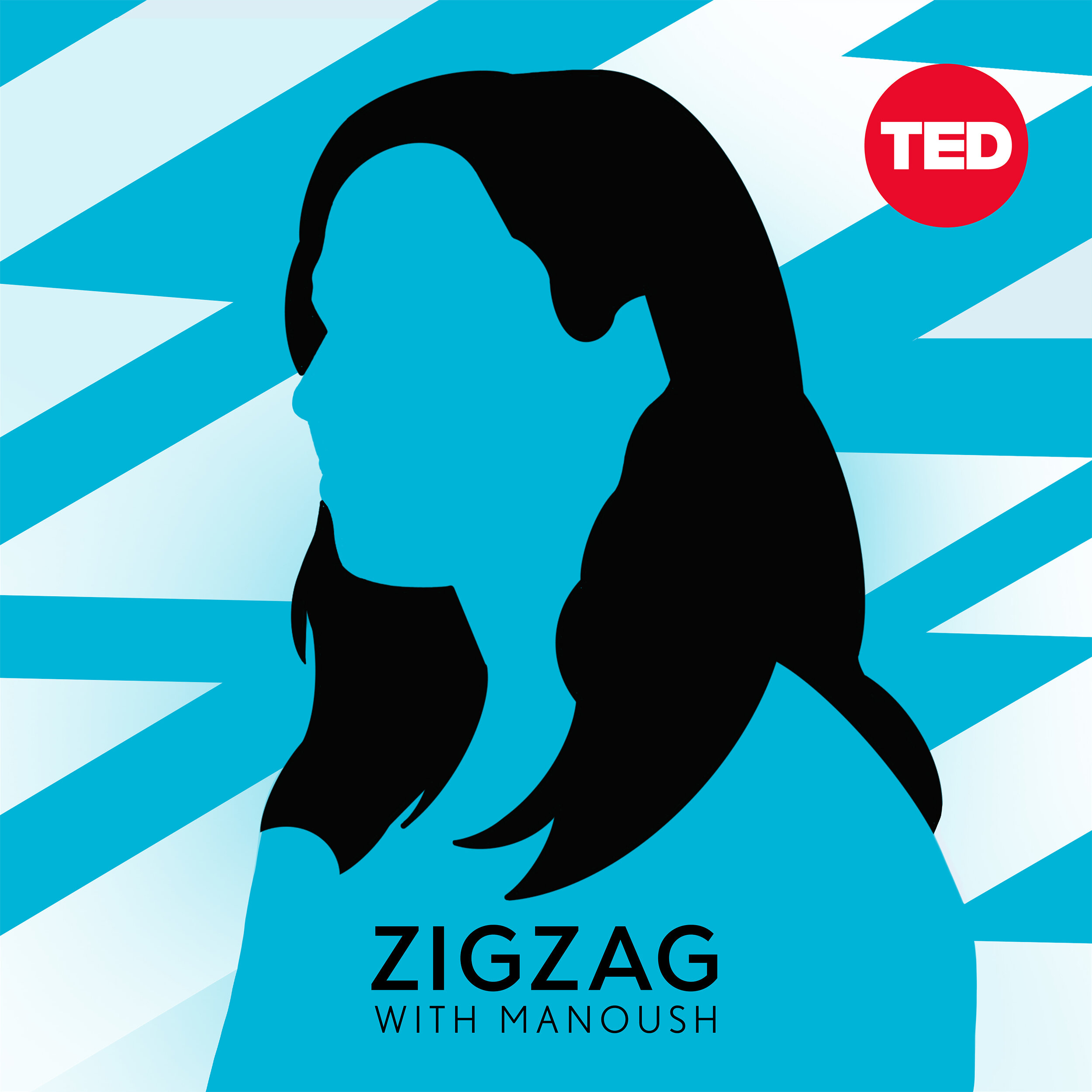 Ever wish you had the courage to try something entirely new? To create something that didn't exist before? Even if you're already successful at your career, and you enjoy much of it? Sometimes we just feel this call to try on something new. That's one of the big ideas we dive into with award-winning journalist and podcaster Manoush Zomorodi. 
You may recognize Manoush as the host of NPR's TED Radio Hour, and her journalism, focusing on how technology and business are transforming humanity. She's also the co-founder of her own production company and the host of the ZigZag podcast, the business podcast about being human from TED, and Manoush's book Bored and Brilliant, and TED Talk  are guides to surviving the "Attention Economy." She was one of Fast Company's 100 Most Creative People in Business. 
And, what's pretty cool, much of what I just listed out, it all happened in just the last handful of years, after a long, acclaimed career in journalism and podcasting under the umbrella of other major news and media brands. We dive into what made her start her own production company with a longtime collaborator, and also what happens when real life meets the reality of switching careers and running your own business. 
We talk about the importance of having creative outlets, or what Manoush calls her creative "garden plot" to experiment and develop ideas, even when you have a great main gig, and even if it doesn't make money. We explore how side passions give you a place to seed new ideas purely for pleasure, and often those ideas and the passion it incites infuses your main work with more energy and excitement.
We also dive into how technology like AI, social media and mobile devices are rapidly impacting relationships, mental health, career trajectories, our sense of identity and creativity, sometimes in amazing ways, other times in scary ways. We dive into how the pace of innovation is compressing the time between breakthroughs, forcing global conversations that we've never had before, whether it's all driven by fear, hope or both and how to not just survive stunningly rapid change, but embrace and harness it. 
And, Manoush shares her lens on living a good life – laughing at life's absurdity, being proud of getting old, and taking action when dissatisfied instead of relying on others. So join us as we dive into big ideas, creative passions, and living a good life with Manoush Zomorodi.
You can find Manoush at: Website | ZigZag Podcast
If you LOVED this episode:
You'll also love the conversations we had with Kevin Kelly about excellent advice for living.
Check out our offerings & partners: