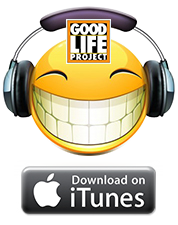 Julie Rice and Elizabeth Cutler were two moms who moved to Manhattan from Los Angeles and Boulder, Colorado.
Life in the the city was great, but both had developed a passion for exercise and indoor cycling and they just couldn't find a place in NY with the level of soul, intensity and community they longed for.
So, one day, over lunch, they hatched a plan. If they couldn't find what they wanted, they'd do it themselves. That day, on the back of a napkin, SoulCycle was born.
Starting in a little bare bones location on the Upper West Side, SoulCycle has now grown into a national brand. One that's not only changing the lives of thousands of people, but innovating new business, philanthropic and service models and developing merchandise, apparel and more.
In this week's episode, filmed on location at one of SoulcCycle's premier locations in Manhattan, we dive deep into their journey, discover what brought them together, what their original vision was, how it's evolved and where they're going.
As, always, if you enjoy this week's episode, please share it with friends, either by email or using the social media buttons just under the video.
And, if you'd prefer to listen, be sure to subscribe to the show on iTunes.
With gratitude,
Jonathan