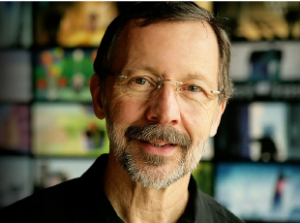 "When you take art, the thing you are actually learning to do is to see."

Do you remember being a kid and loving to draw?

But at some point early on you learned that your art wasn't good enough?

So you stopped.

What if you had learned a different story? That your art WAS good, that your ideas WERE valid, that your perspective WAS valued?

Today's guest is a master of cultivating and allowing for creativity in the art world. Children's animated films to be exact.

Ed Catmull is the founder of Pixar, the world-renowned animation studio that has transformed the film world by creating the standard for computer graphics.

In his recent book, Creativity Inc., Ed discusses how creativity is cultivated, what is required, and his own journey from studying physics in college to founding Pixar (which he still heads today).

Our conversation goes down many fascinating avenues, including the misconceptions we have about what art teaches us, the connection between artistic thinking and entrepreneurship, and his long-standing friendship with giants like George Lucas and Steve Jobs.

He explains what it was like to be on the frontier of computer science in the 70s and how he has learned to navigate the fear of failure.

At the core of Ed's genius though, is what makes a good story, and throughout the interview he shares his wisdom on this topic.

Get excited for a dive into the brilliant mind of the artist and visionary Ed Catmull.
Some questions I ask:
What made you talk yourself out of studying animation in college?
How did you evolve from working in physics to technology?
How important do you think it was for you to have an end goal of what you wanted to create?
Who was the Steve Jobs you knew and how was he different than the general public's viewpoint?
Links we mention: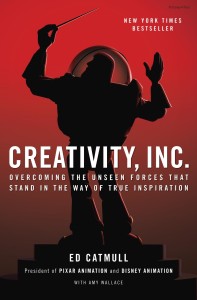 Follow Ed:
"The creative act is acting and responding in the face of change."
Be sure to subscribe below and listen and subscribe on iTunes to make sure you never miss an episode.
+++
2015 IMMERSION Update – Only 8 spots lefts! Once a year, we open enrollment for an intimate group of conscious entrepreneurs and world-shakers to join Jonathan and a world-class faculty for a 7-month accelerated personal and business growth experience designed to teach you how to build not just a great living, but an extraordinary life. If that sounds interesting, come and learn more about it here.
+++
(Photo credit – Deborah Coleman, Pixar)