The earliest signs of Terry Wahls' condition began to surface in med-school. An electric shock of unknown original seemed to randomly radiate across her face. But it would be many more years, deep into her practice as a physician, before additional symptoms would lead to a diagnosis of multiple sclerosis.
Within three years, she found herself largely confined to a tilt-recline wheelchair and was told that her condition had progressed quickly. Function, once lost, she learned, would never come back. Being a doctor, she accepted this and began treatment, the only goal to try to slow the progression. Medication seemed to be failing her. But, in the background, she began to research related conditions and started to focus on the then maverick offshoot known as functional medicine.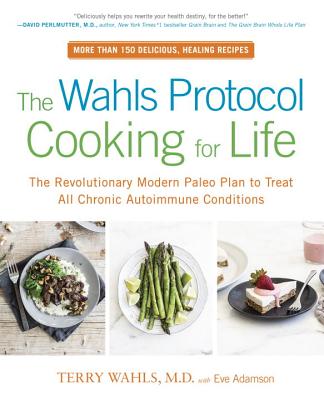 What happened over the next few years defied what the entire medical profession thought possible. Developing her own food-based protocol, she was able to not only stop the progression, but regain strength and function. And, along with that, came hope, energy and a sense of mission. In the intervening years, Wahls has now brought her ideas to the world through a viral TED talk, books, trainings, research and is now conducting clinical trials to bring her protocol to more people living with MS, as well as other neurodegenerative conditions.
In this powerful conversation, we explore her journey, the decline in health and ability and acceptance that reversal or recovery was not possible. We dive into the detailed steps and research that uncovered a radically different approach and the deeply emotional moment hope returned and she realized there was a different way. We also talk about how hard it is to bring radical eyes to a very established profession, the difference between hope and false hope and how her experience has shaped the lives of her family as well.
Terry's entire approach is detailed in her book, The Wahls Protocol and her new recipe book, The Wahls Protocol Cooking for Life.
+++ Today's Sponsors +++
Today's show is supported by FreshBooks, cloud accounting software that makes it insanely easy for freelancers and professionals to get paid online, track expenses and do more of what you love. Get your 1-month free trial, no credit card required, at FreshBooks.com/goodlife (enter The Good Life Project in the "How Did You Hear About Us?" section).  
Good Life Project is also supported by Camp GLP. Come spend 3 1/2 days with "your people," make amazing friendships, drop the facade, reignite your vitality and learn powerful strategies and breakthrough business ideas. Learn more now.