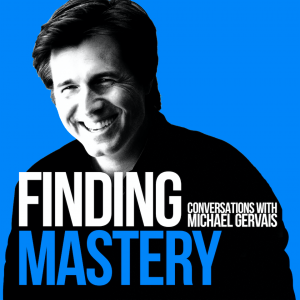 Michael Gervais is a high-performance psychologist working in high-stakes environments with some of the best in the world, training the mindset skills and practices essential to pursuing and revealing one's potential. His clients include world record holders, Olympians, internationally acclaimed artists and musicians, MVPs from every major sport and Fortune 100 CEOs. A published, peer-reviewed author and recognized speaker on optimal human performance, Dr. Gervais has been featured by NBC, ABC, FOX, CNN, ESPN, NFL Network, Red Bull TV, The Wall Street Journal, New York Times, Outside Magazine, WIRED, ESPN Magazine and others.
He is the co-founder of Compete to Create, a digital platform business helping people become their best through mindset training and the host of Finding Mastery, a podcast that takes you inside the rugged and high-stakes environments of those on the path of mastery to explore how they train minds to be at their very best.
You can find Dr. Michael Gervais at: Website | Instagram
Check out our offerings & partners: 
Trends: Right now you can get your first two weeks for just $1! Go to Trends.co/GOODLIFE to start your $1 two-week trial.
Sleep Number: For a limited time, save up to $900 on select smart beds. Shop your way, at a Sleep Number store, online at sleepnumber.com/GOODLIFE or by chat.