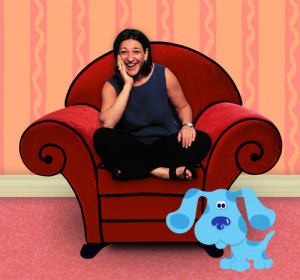 Today's guest, Dr. Alice Wilder, is one of the creative geniuses behind some of the biggest kids' "edutainment" juggernauts in history, from Blues Clues to Speakaboos and the recent Emmy Award-winning Amazon Kids program, Tumble Leaf.
Her entire journey, though, might never have happened but for the fact that one person, in her case a teacher, noticed something special and "sparked" her curiosity and, in turn, her life.
In this week's conversation, we talk about her fantastic adventure. We discover how "being Josh" in the famed Tom Hanks movie, Big, fueled a dream that then turned into a profoundly rewarding living and life. We dive into what the word "sparking" is all about, how a single person or moment can change everything and how you can be that catalyst both for others and for yourself.
And, we talk about the power of curiosity, of reconnecting with your inner kid, a willingness to try and fail and just move on. We explore the joy and illumination that comes along with learning from and working with kids and the absolute egoless honesty they bring with them.
Be sure to subscribe below and listen and subscribe on iTunes to make sure you never miss an episode!