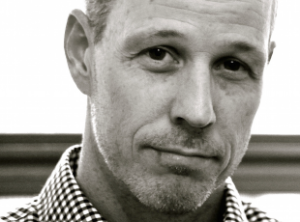 We've all heard of Post Traumatic Stress Disorder, but we may not realize that we probably all know someone who suffers from it.
While it is typically associated with war and soldiers coming home after combat, trauma is a big part of civilian life.
Today's guest has a fascinating perspective on this as he served for four years on active Marine duty, in the most peaceful of times, but then voluntarily went into war zones as a war reporter after his service.
What he learned from his own experiences with PTSD, as well as his subsequent digging into the research and experiences around it, resulted in his new book, The Evil Hours.
In our conversation, we cover all facets of trauma, David's experiences, and the underlying psychology behind the behaviors we are seeing more of in this country.
He explains the fantasy soldiers create in their minds about coming home (and how difficult it is to reconcile reality with that once they are back), why Americans especially struggle with PTSD, and the idea of coming home as a Joseph Campbell-esque heroic journey that many never finish.
One of the most helpful points he makes, which each of us can apply, is the idea that you have to re-invent yourself after trauma, and creating community around that new identity is essential.
Whether you've experienced trauma yourself or are close to someone who has, David Morris shares a powerful story to better understand what trauma can teach us about ourselves.
Some questions I ask:
What was the deeper pull for you to go back and experience actual war?
How did you handle your romantic ideals as a writer with your situation when you got home?
How does someone complete the hero's journey and come home?
Is it possible to take someone through a system of working through trauma?
Does everyone process trauma the same or differently?
Links we mention:
Contact David and learn more about his work
"What you arrive with in the war is as important as what happens to you."
If you enjoyed the show, be sure to subscribe below and listen and subscribe on iTunes to make sure you never miss an episode.
+++
GOOD LIFE PROJECT IMMERSION 2015 – Once a year, we open enrollment for an intimate group of conscious entrepreneurs and world-shakers to join Jonathan and a world-class faculty for a 7-month accelerated personal and business growth experience designed to teach you how to build not just a great living, but an extraordinary life. If that sounds interesting, come and learn more about it here.