Dani Shapiro is the New York Times bestselling author of five novels and four memoirs, including her latest, Hourglass: Time, Memory, Money.
A recent guest on Oprah Winfrey's Super Soul Sunday, she's taught writing at Columbia, NYU, The New School and Wesleyan University. Dani is also the co-founder of the Sirenland Writers Conference in Positano, Italy and a contributing editor at Condé Nast Traveler.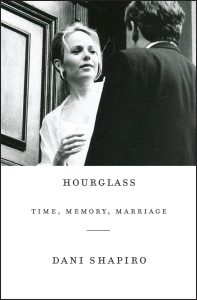 Her new memoir, Hourglass, is a fiercely honest meditation on Dani's nearly 20 year marriage. In today's episode, we explore what it's like to build a life, a family and a career when both parents are creative professionals. We also dive into writing about a relationships that you plan to stay in, sharing deeply intimate awakenings, stumbles, fears and experiences along the way and piecing together the puzzle of your life in words.
+++THIS WEEK'S SPONSORS+++
Today, we are incredibly excited to welcome a new show sponsor, Audible.com! Audible is our go-to resource for amazing audiobooks, with a tremendous catalog, including the audiobook version of Hourglass. As a Good Life Project listener, you'll get a free audiobook with your 30-day trial by signing up at audible.com/goodlife now.