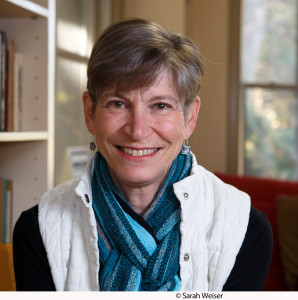 The story of a lifetime only comes around once…
Dale Russakoff spent more than three decades as a top news journalist, reporting for The Washington Post for more than 28 years.
When Facebook co-founder, Mark Zuckerberg, announced a $100 million grant, teaming with then rock-start mayor, Cory Booker, to revolutionize the Newark schools and create a model for national education reform, she'd found a story worthy of her full attention and her first-ever book.
Leaving her job, she spent four and a half years embedded in the lives, conversations and inner-most workings of what seemed, at first, to be positioned as a stunning transformational endeavor. What unfolded on the ground, though, was a profoundly different story. One that seemed straight out of a Shakespearian drama with a complex cast of players, each driven by their own personal and social agendas.
At play wasn't just the lives of tens of thousands of kids, many living in desperate poverty and violence, but also a $1 billion budget and thousands of jobs.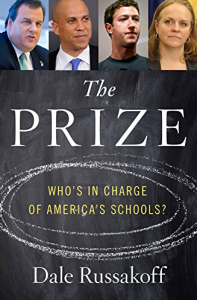 Russakoff tells this story in her riveting new book, The Prize: Who's in Charge of America's Schools?  
In this week's conversation, we dive into this tense and complex drama, played out on both the highest levels of government and business and the most basic level of human interaction, one teacher, one kid, one life at a time.
We also explore how growing up in the deep south, the child of an "outlier" family who never bought into segregation, cultivated Russakoff's lens on people and equality. We dive into her career as a journalist and how that world is changing and being largely dismantled. We talk about the good and the bad and explore how the new golden age of podcasting just might end up saving the field.
Even if you have zero interest in education, you will love this conversation. Because it's about a breathtaking human drama. It's about power and corruption. It's about the desire to do the right thing and how that gets almost perversely "bent" to the will of too many interests along the way.
It's about the need for access to truth, to stories not only well-told but also vigorously researched and validated. It's about one woman's quest to shine the light, even when those who've given her the batteries for her flashlight end up unhappy with what that light ends up illuminating.
Be sure to subscribe below and listen and subscribe on iTunes to make sure you never miss an episode!