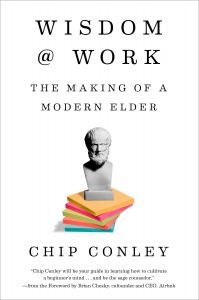 Rebel hospitality entrepreneur and New York Times bestselling author, Chip Conley, founded and grew Joie de Vivre into the second largest boutique hotel brand in America.
Twenty-four years in, he sold the company, leaving him to figure out what to do with the rest of his life, and the wisdom he'd accumulated. He was approached by the founders of Airbnb to help transform the company into the world's leading hospitality brand as Airbnb's Head of Global Hospitality and Strategy and now Strategic Advisor for Hospitality and Leadership.
Along the way, he's immersed himself in global festival culture, launched the Modern Elder Academy and written five books, including his new book, WISDOM@WORK: The Making of a Modern Elder. In today's conversation, we dive deep into this journey.
Check out our offerings & partners: 
Photo credit: Lisa Keating