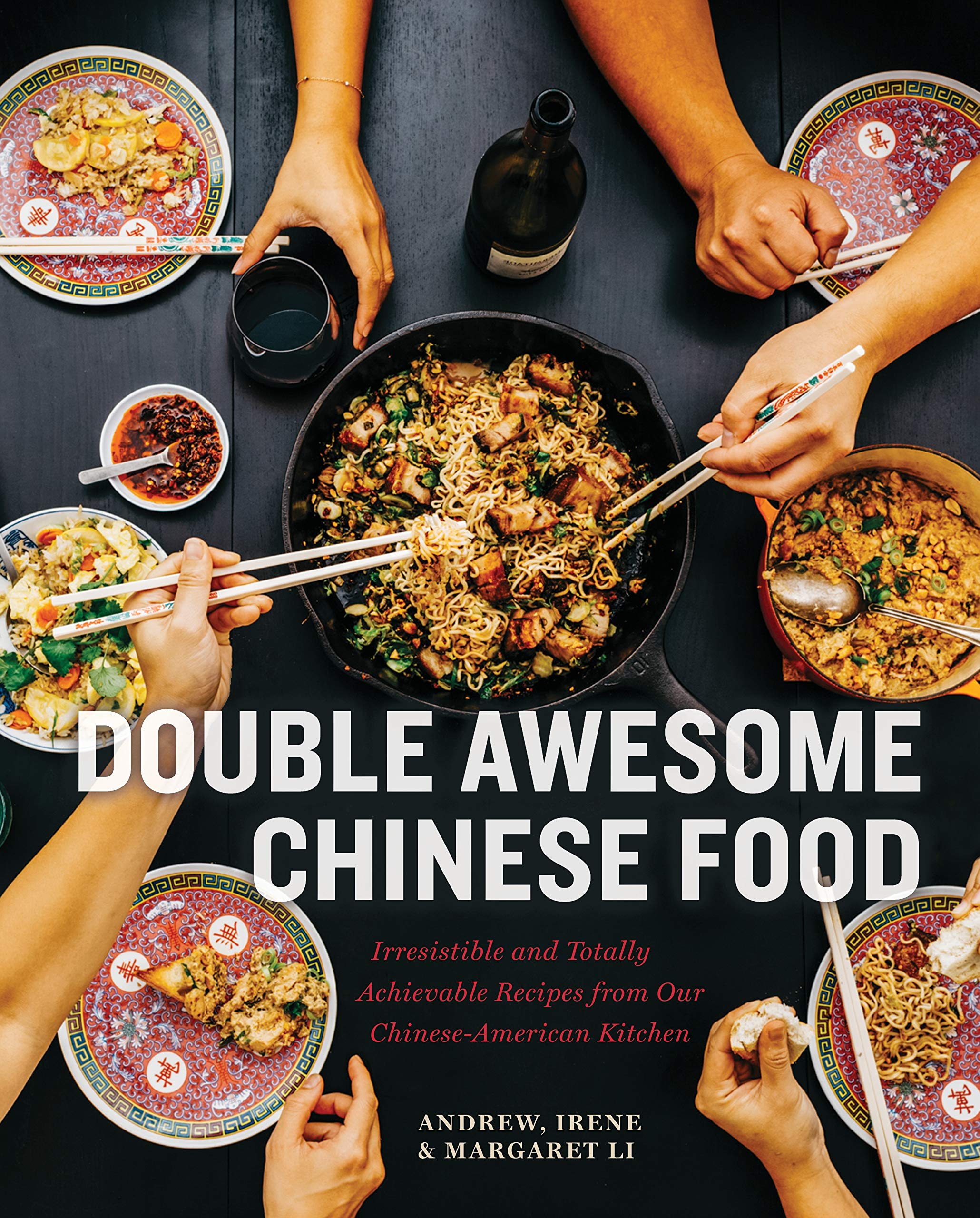 When Chef Irene Li opened a food truck, mei mei, with her siblings, hoping to have fun together, build something cool, and reimagine Chinese comfort cuisine with a playful, modern twist, what happened next took everyone by surprise. Mei Mei exploded, becoming the talk of the town within months. They soon found themselves looking for space and opening a full-service restaurant that was perpetually abuzz. The restaurant was a big success. But, beyond the chance to do something cool with her brother and sister, and push the culinary envelope, there was something else going on.
Growing up, Irene's grandparents immigrated to the US and slowly built up their own restaurants. While her brother had been in fine dining for years, she'd developed a deep passion not just for food, but also for the environment, viewing agriculture, the food and restaurant industry as a potential vehicle to change people's lives, to completely upend the way restaurants run, and weave in a powerful thru line of social justice, advocacy and impact. And, of course, fun and love. 
As mei mei took off, Irene and the restaurant landed features everywhere from Food & Wine and The New York Times to People, Bon Appetit and more. Irene gained acclaim for her creativity and innovation, being named a Zagat 30 Under 30 and Forbes 30 Under 30 winner, six-time James Beard Foundation Rising Star Chef nominee, and James Beard Foundation Leadership Award winner. Her cookbook is Double Awesome Chinese Food: Irresistible and Totally Achievable Recipes from Our Chinese-American Kitchen.
Like many restaurants, though, the pandemic was a brutal experience, the restaurant space eventually closed its doors, but mei mei – the creative, joyful food innovator brand – transformed itself into a next-generation direct-to-consumer and wholesale food manufacturer, focusing on their signature dumplings, with a heartbeat that remains deeply rooted in industry reform and social justice. During COVID, Irene also co-founded Project Restore Us, whose mission is to serve working immigrant families by raising funds and paying restaurants to package and deliver culturally relevant grocery staples to their doorsteps. She recently served as the Program Manager for CommonWealth Kitchen's Restaurant Resiliency Initiative, putting her experience to work in supporting BIPOC restaurant owners in the City of Boston.

Today, Irene's focus is on transforming the restaurant world into an industry in which worker's needs and potential are taken seriously. She believes that professionalizing and dignifying restaurant employment has the potential to uplift millions of workers and small business owners. Irene's commitment to food, agriculture, cooking and community is a testament to the dedication she has for her work and her genuine commitment to being in relationship with others to impact the greater good. 
You can find Irene at: Website | Instagram | Dumplings | Prepshift
If you LOVED this episode:
You'll also love the conversations we had with Ellen Bennett, the founder of Hedley & Bennett chef's apron brand, about how she built a business in the food industry when everyone around her told her it'd never work.
Check out our offerings & partners: 
Visit Our Sponsor Page For a Complete List of Vanity URLs & Discount Codes.
AquaTru: Countertop reverse osmosis water purifier that's certified to create bottled-quality water. Receive $100 off an AquaTru plus free shipping when you go to AquaTruWater.com & enter code GOODLIFE at checkout.
Zocdoc: Find In-Network Doctors. Choose from the largest directory of in-person & video visit providers in the nation. Search for Doctors based on availability, location, insurance, reviews & more. Go to Zocdoc.com/GOODLIFE

and download the Zocdoc app for FREE. Then start your search for a top-rated doctor today. Many are available within 24 hours.