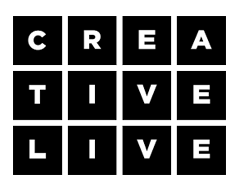 Imagine a career…no…Imagine a life where you travel the world earning your living by taking jaw-dropping photos of some of the most astounding athletes, action-sports, and breathtaking backdrops the planet has to offer.
Sound too good to be true?—it's not—this is the life of award-winning photographer
Chase Jarvis…but it almost wasn't, nor is it where he's resting.
Chase started down the beaten path, a scholar-athlete, headed toward med-school. It wasn't until after taking his MCAT and interviewing with several medical schools that Chase's took an unexpected turn and walked away from it all.
Moved by the call of the camera his grandfather left him when he passed, Chase stepped out of the path he'd been expected to follow and stepped into a part of him that had laid buried. He claimed his inner-artist and storyteller, and starting shooting images of friends doing what they lit them up. And a lot of that included skateboarding and snowboarding.
The result?—entirely self-taught, Chase built a life most people only dream about as one of the top action sports and travel photographers in the world, shooting campaigns for many of the biggest brands, and making films along the way.
Still, he wasn't done. Over the years, an even deeper call emerged. To teach. To inspire others and to create a different legacy.
So, he co-founded CreativeLIVE, which has now grown into a global online educational venture with millions of students learning both the craft and business of a wide array of creative professions.
In today's conversation, we explore how this visionary photographer, director, fine artist, and entrepreneur learned to find comfort in uncertainty and, through that comfort, defy the external pressures driving him towards a career he never wanted.
We'll discuss why we're so often compelled to pursue validation from the world, and how that pursuit forcibly pushes us away from our natural, creative passions. And, we dive deep into creativity, mastery and so many of the stories we tell ourselves that stop us from pursuing and experiencing both.
Be sure to subscribe to our weekly Good Life Updates and listen on iTunes to make sure you never miss an episode!