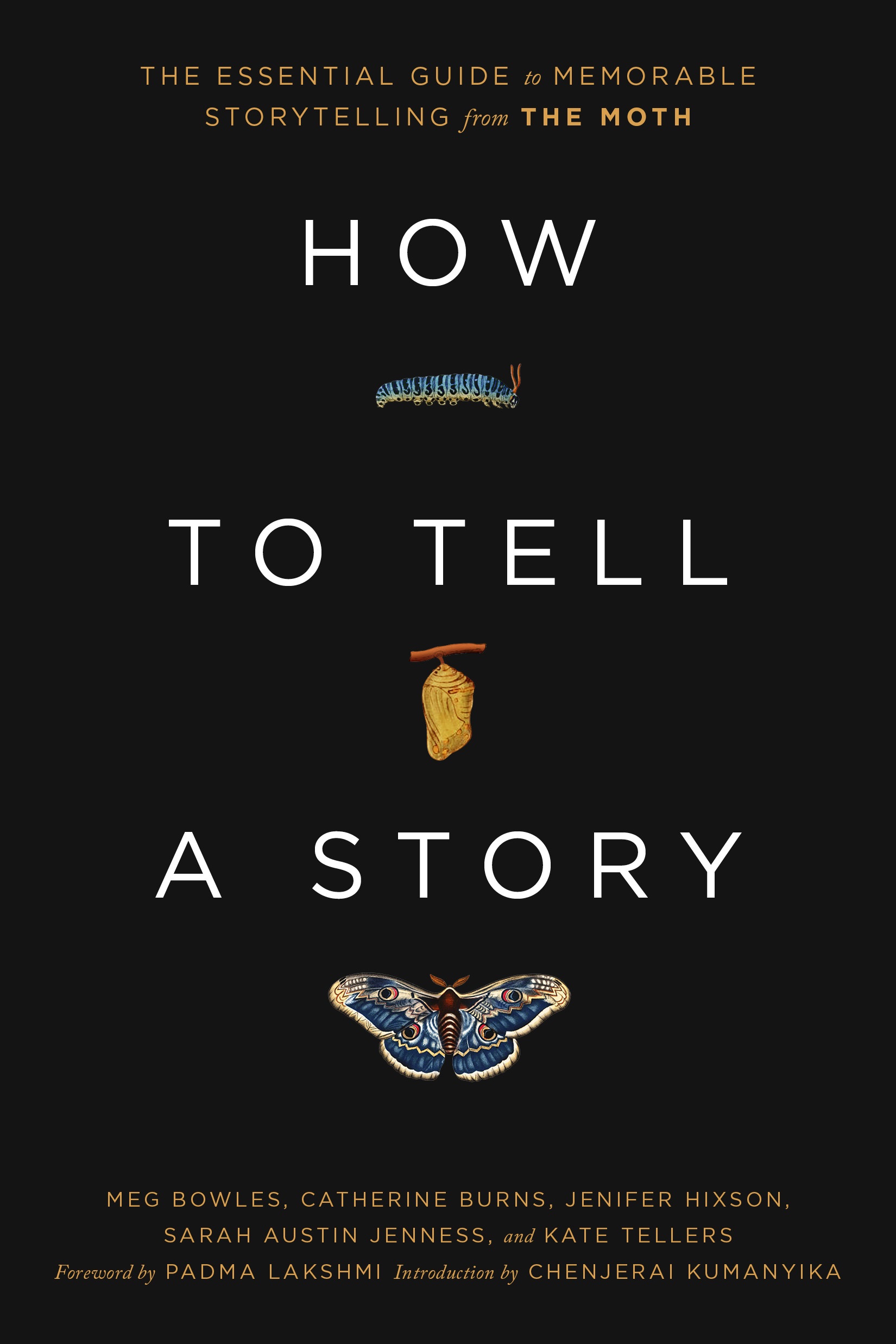 Did you ever wish you could be that person who captivated a room, a gathering, an audience, a date with a story that cast a spell, moved them deeply, then left you both more connected and alive? Transformed even? Yeah, you're not alone. We all live lives filled with stories worth telling, but so often we don't realize it. And few of us know "how" to tell those stories in a way that brings others in close, then leaves them changed. Most just think it's a God-given ability. 
But, what if it wasn't? What if it was a skill anyone – including you – could learn? Would you want that? My guest today, Catherine Burns, believes it is. And, if there's anyone I'd believe, it's her. Catherine is the long-time Artistic Director at The Moth, the global phenomenon dedicated to the art and craft of storytelling. She's also a producer of The Moth Radio Hour, director of the solo shows The Gates and Helen & Edgar, and the editor of best-selling and critically-acclaimed books The Moth: 50 True Stories, All These Wonders, and Occasional Magic. And, over nearly 20 years, she's shepherded countless people, some famous, some next-door neighbors, through the process of finding and telling captivating stories.
In our conversation today, you'll hear us dive into many of the ideas, tips, and strategies from her newest book, How to Tell a Story: The Essential Guide to Memorable Storytelling from The Moth, which she co-wrote with fellow The Moth directors, Meg Bowles and Jenifer Hixson. If you've ever wondered why we care so much about stories in the first place or what elements make for a good story, you're in for a treat in this episode because Catherine and I dive deeper into the art of storytelling and what it takes for anyone, and we mean anyone, to craft a story worth listening to. 
You can find Catherine at: Website | The Moth Instagram | Twitter
If you LOVED this episode:
You'll also love the conversations we had with Zoe Chance about language, stories, and influence.
Check out our offerings & partners: 
photo credit: Aly Nicklas