Guest: For almost three decades Caroline Adams Miller, MAPP has been a leading voice in applying the science of goal-setting, grit, happiness and success.
In 2015, she was named "one of the ten Positive Psychology coaches to follow." Her latest book is, Getting Grit: The Evidence-Based Approach to Cultivating Passion, Perseverance, and Purpose.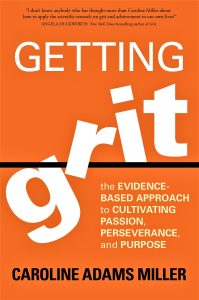 FreshBooks, cloud accounting software that makes it insanely easy for freelancers and professionals to get paid online, track expenses and do more of what you love. Get your 1-month free trial, no credit card required, at FreshBooks.com/goodlife (enter The Good Life Project in the "How Did You Hear About Us?" section).
Are you hiring? Do you know where to post your job to find the best candidates? Unlike other job sites, ZipRecruiter doesn't depend on candidates finding you; it finds them. And right now, my listeners can post jobs on ZipRecruiter for FREE, That's right. FREE! Just go to ZipRecruiter.com/good.