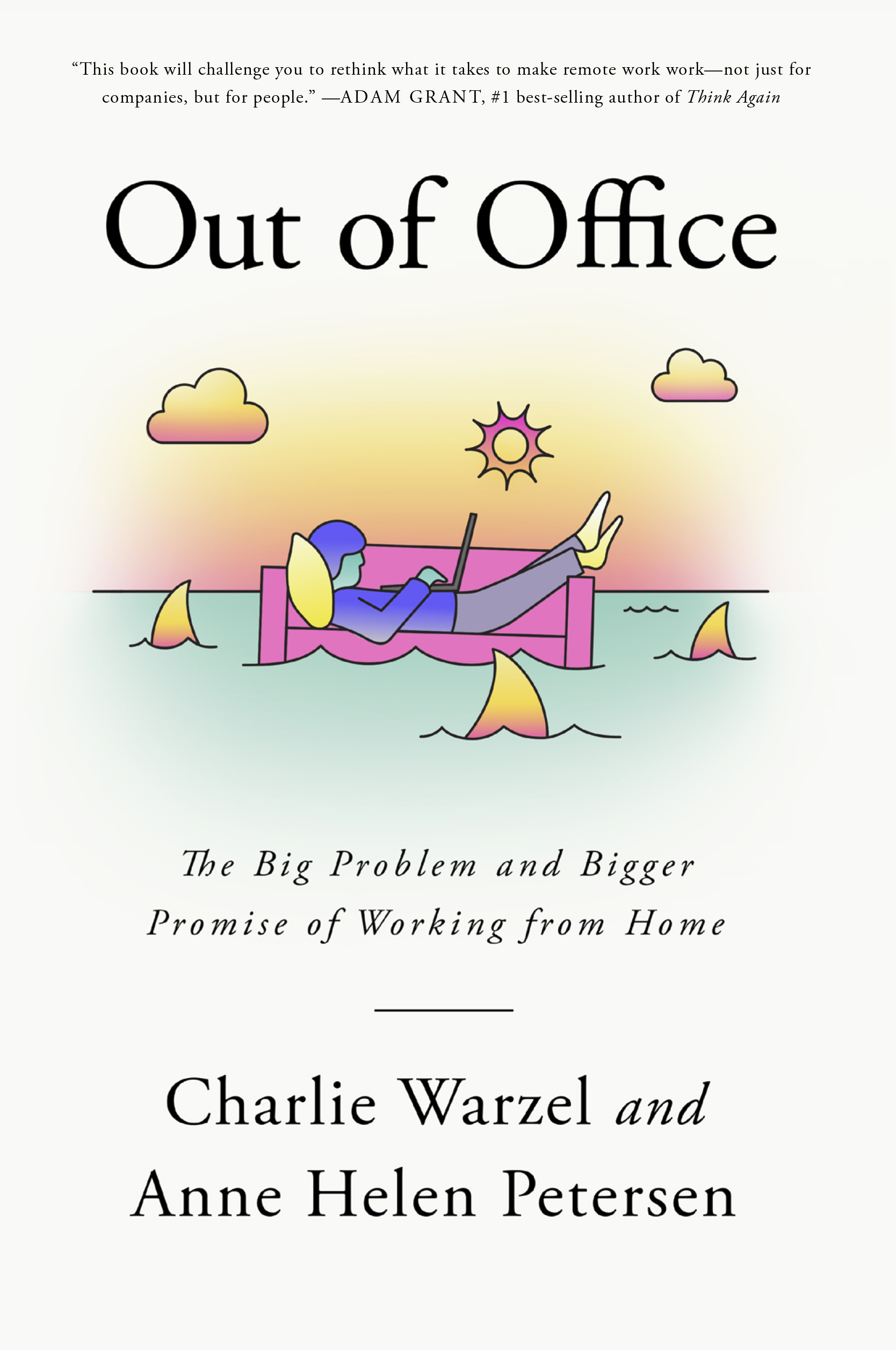 We're all in a process of reimagining when it comes to work, looking at the changes we've made over the last few years, and trying to figure out what we'll keep, what we'll let go of, and how else we might want to change the way we work in order to feel the way we want to feel. And, what so many are realizing is that we've got more power to reimagine every aspect of work now than we've ever had before. Question is, what do we do with that power? And what do we do with this moment of openness to new ways of working and living?
These questions are what we dive into with today's guest, Anne Helen Peterson. Anne is a journalist whose wise, often irreverent, funny, and provocative writing appeared in Buzzfeed, the New York Times and more, before leaving the mainstream to become the voice behind the wildly-popular newsletter, Culture Study. She's also the author of four books, most recently Out of the Office: The Big Problem and Bigger Promise of Working From Home (co-written with Charlie Warzel) and Can't Even: How Millennials Became the Burnout Generation.
During our conversation, we talk about everything from where we live and work to the traditional role of the 9-5 work week and how, as we look at what's important to us, companies, businesses and the promise of what remote work can bring, there's an opportunity to change the way we think about work which ultimately then opens the door to shifting old-schoolwork schedules and models across many industries. One of my favorite moments of this conversation is at minute 35:03 when Anne makes a really compelling case for the 4-day work week, showing how she's witnessed its success even in, as she calls them, "fuddy-duddy industries." 
We also talk about Ann's power move from mainstream media journalist and big city living to going out on her own as a writer, starting her own subscription newsletter, moving to a remote island, and loving it all. If you're ready to think about working differently, this episode will be a beacon for you. 
You can find Anne at: Instagram | Substack
If you LOVED this episode:
You'll also love the conversations we had with Charlie Gilkey about focusing on what matters in work and life.
Check out our offerings & partners: 
photo credit: Credit to Rio Chantal