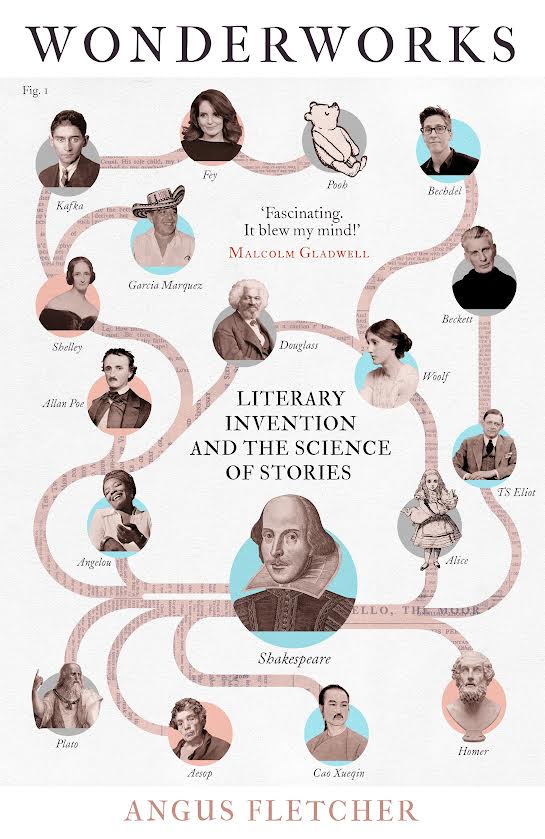 The fact that you're listening to this podcast right now tells me ‌you likely already know the power of a compelling story. Good storytelling can persuade, inspire, and ultimately grab hold of the hearts and minds of whoever's listening or reading. And so, whether you'd call yourself a lover of classic literature, an avid reader, or neither, you can probably think of a book you've read or a story you've heard at some point that's completely changed your outlook on life or given you much-needed perspective. Telling stories, although the act may seem like second nature, is a powerful tool that we all can use to deepen the way we learn and interact with one another and ourselves and help us find more meaning and direction in our own lives. And to bring the power of storytelling to light further and break down the science and impact behind it is today's guest, Angus Fletcher, Professor of Story Science at Ohio State's Project Narrative, the world's leading academic think tank for the study of how stories work. 
As a practitioner of story science or story scientist, Angus has a B.S. in neuroscience from the University of Michigan and a Ph.D. in literature from Yale. His fascinating research employs a mix of laboratory experiment, literary history and rhetorical theory to explore the psychological effects—cognitive, behavioral, therapeutic—of different narrative technologies. His newest research on resilience and creativity with the U.S. Army's Special Operations community has just been published in Harvard Business Review and the New York Academy of Sciences.
Today, he joins me as one of the world's leading experts on the psychological effects of narrative and literature to dive deeper into the science of stories and explore how we all could use the stories we are told and tell ourselves to better our lives and find more meaning, joy, and hope. In our chat, you'll hear us talk more about the nitty-gritty of narrative theory and his new book on the science of stories, Wonderworks: The 25 Most Powerful Inventions in the History of Literature, and explore how storytelling is the free driver of change, self-efficacy, and connection that we all need in our adult lives and in childhood. 
You can find Angus at: Website | LinkedIn
If you LOVED this episode:
You'll also love the conversations we had with Liz Gilbert about creativity and storytelling and writing and lifting a fully open, honest, true and real life.
Check out our offerings & partners: 
Visit Our Sponsor Page For a Complete List of Vanity URLs & Discount Codes.
Sleep Number:

Why choose proven quality sleep from Sleep Number? Because every great day starts the night before. 

And now, don't miss Sleep Number's lowest prices of the season with the Queen 360® c2 smart bed, now only $899. A savings of $200!

Only at Sleep Number® stores or

sleepnumber.com/GOODLIFE

.
photo credit: Sarah Lagrotteria