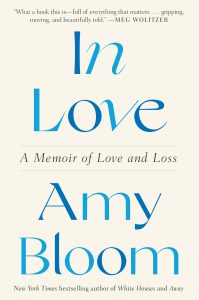 What does it actually mean to have a "good" death? If you're like most people, the very question – simply by the nature of it – scares you. In fact, you may be about to tune out of this episode at this very moment. I urge you to stay with me. Because there are things we all need to think about, to feel, to know. Because, in no small way, the idea of a "good" death is an essential part of the conversation we've been having for the last decade about living a good life. But if we never talk about, feel into it, and have open, honest, sometimes hard, but deeply meaningful conversations around it, then we leave our final act largely to fate or the will of others. To the extent that, when the time comes, we have some level of agency, at a moment where – and this is a critical distinction – we're of sound mind, fully-supported and well-informed, it's important to know – what are the things to consider, what are the unknowns, and how much of any of it is really in our hands? 
These are the questions and the circumstances that my guest, acclaimed author, screenwriter, and teacher, Amy Bloom, were presented with when her beloved husband was diagnosed with early-onset Alzheimer's in his 60s, and quickly made a decision that, in his words, "the long goodbye" was not for him. The time that followed was marked by no small amount of suffering, not just because of the looming loss of a beloved, but because of the landscape that confronted them when seeking to "do it their way" compounded that suffering. The experience is laid bare, in an achingly beautiful and also stunningly eye-opening way, in Amy's new book, In Love: A Memoir of Love and Loss. This is not an easy conversation, but it is an incredibly important one. And I'm grateful for Amy's openness, vulnerability, and wisdom in both sharing her story and guiding this conversation.
You can find Amy at: Website
If you LOVED this episode:
You'll also love the conversations we had with Robert Thurman about how we experience our time in the most present and engaged way.
My new book is available!
Check out our offerings & partners: 
Sleep Number:

Proven quality sleep is life-changing sleep, which starts with Sleep Number adjustability. And now, save up to $600 on select Sleep Number 360® smart beds. Plus, special financing for a limited time.

Only at Sleep Number® stores or

sleepnumber.com/GOODLIFE

. 

A Slight Change of Plans: Named by Apple as the Best Show of the Year 2021, host Dr. Maya Shankar blends compassionate storytelling with the science of human behavior to help us understand who we are, and who we become, in the face of a big change. Listen to A Slight Change of Plans with Dr. Maya Shankar wherever you get your podcasts.
photo credit: Elena Seibert