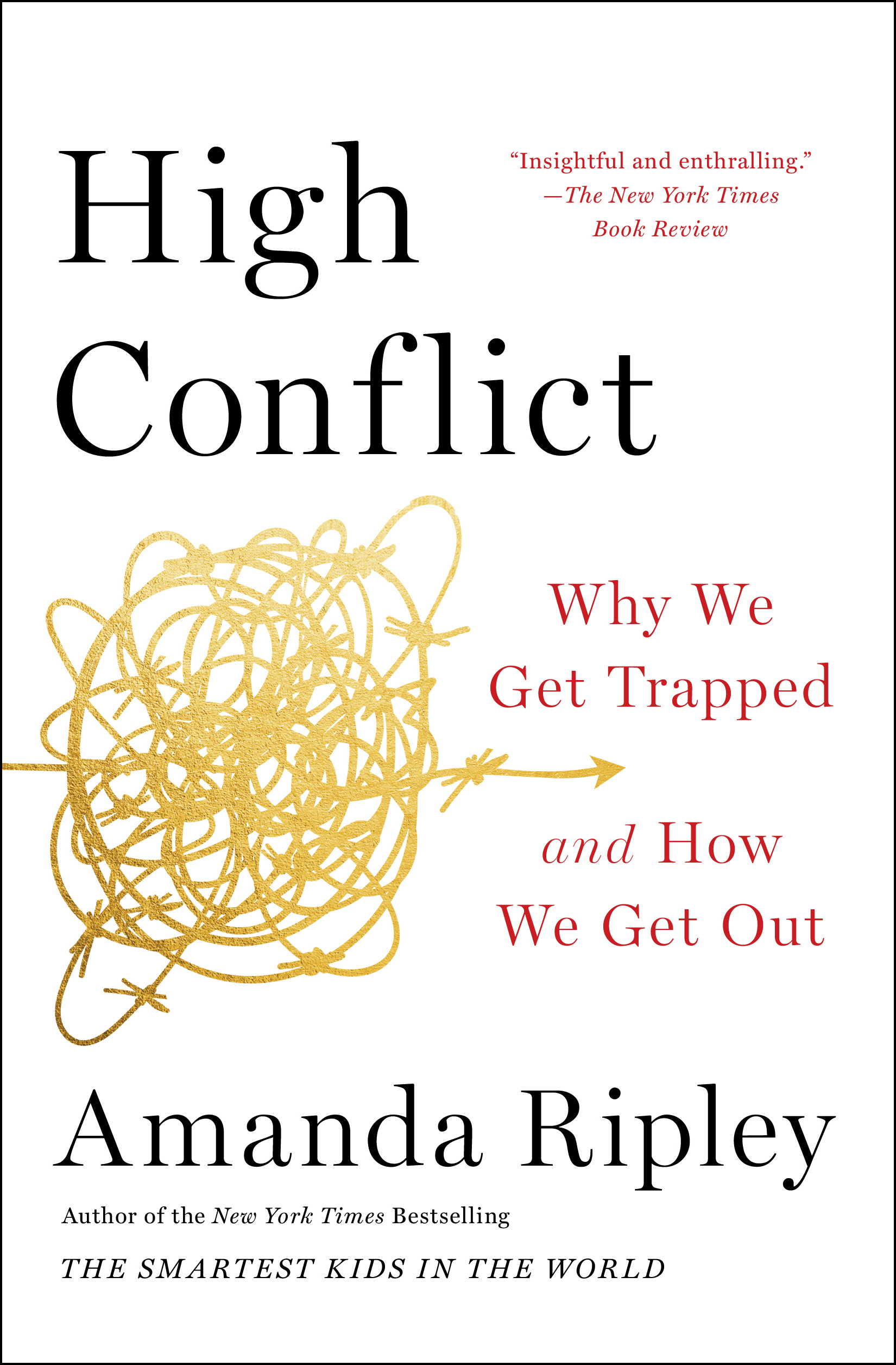 Life today can feel like wall-to-wall conflict. And most of us, well, we plain hate the feeling it gives us. Thing is, some conflict is not only good, but necessary and important. While other conflict, high conflict, is pretty much a road to othering, isolation, and devastation. Question is, how do you know the difference? And once you do, how do you step into good conflict with more grace and ease, that both helps you breathe, but also leads to a genuine resolution that leaves everyone better for it?
My guest today, Amanda Ripley, offers her wise counsel as a New York Times bestselling author, investigative journalist, and co-founder of Good Conflict, a conflict meditation business. Her most recent book, High Conflict: Why We Get Trapped and How We Get Out, explores the complexities of high conflict through storytelling and interviews featuring a dozen people in three countries who escaped destructive conflicts to gather lessons for the rest of us in our polarized world. And it's at the center of what we talk about today. Amanda, who's had a decade of experience writing about human behavior for major outlets like the Atlantic and hosts the weekly Slate podcast How To!, is here today to help us take another look at conflict and reimagine how we can approach it. 
In my conversation with Amanda, we uncover the critical distinction between good conflict and its antithesis, high conflict, and dive deeper into some big questions like "What's the purpose of conflict anyway?" and "How do we step outside of our own beliefs, paradoxes, and biases to see each other more clearly?" If you've grappled with high-stakes conflict before or wondered how we've all ended up in such a divided state, you'll discover a lot in this episode that'll hopefully help you see the bigger picture.
You can find Amanda at: Website
If you LOVED this episode:
You'll also love the conversations we had with Susan Piver about the Buddhist Enneagram and how that can help you understand yourself and others in a way that eases conversation.
Check out our offerings & partners: 
photo credit: Suzy Wagner