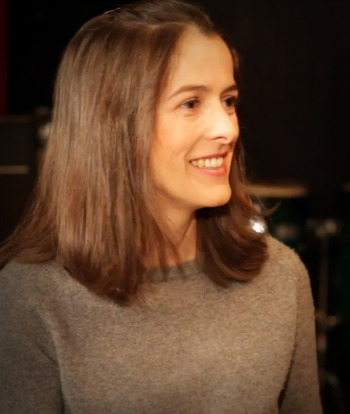 Amanda Hesser was a foodie decades before the word foodie entered the zeitgeist.
Growing up in a small town outside Scranton, Pennsylvania in the 70s, her mom served up "radical" foods like, gulp, asparagus. She eventually developed an interest not just in cooking, but in the "idea" of food. At the age of 24, she moved to New York and landed a job writing for the New York Times. Her gift for understanding not just food, but food culture earned her a spot as the Food Editor, where she left a powerful mark and created the epic The Essential New York Times Cookbook.
Hesser then did what so many think about, but never do. She made the leap from one the most sought-after newspaper gigs in the world into the world of entrepreneurship. She launched Food52.com, a global food-conscious community, coupled with a repository for over 24,000 beautiful recipes, media, events and a robust online shop for all-things-food.
Continuing to write, she penned Cooking For Mr Latte, about how she married an empty-fridge, non-foodie guy, and Hesser regularly highlights the intersection between food and emotion, and how it's so very woven into our everyday lives.
In this episode of Good Life Project, I talk to Amanda about her remarkable journey, why food is such a vital part of relationships, the cultural shift in how Americans relate to food, and how she decided to leave the comfort of a respected job to build her own, delicious empire.
Thanks for tuning in and feel free to subscribe to our newsletter (below) for updates on Good Life Project.
Now I"m hungry,
JF