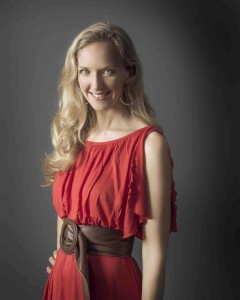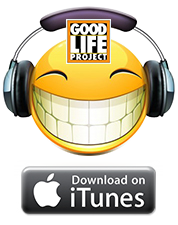 What would happen if you ate only McDonalds for a month?
That's the question Alex Jamieson and her then boyfriend, Morgan Spurlock, had a decade ago. One they answered in the form of a movie – Super Size Me – that exploded into the public's consciousness in 2004, garnering an Oscar nomination.
Alex not only helped create the concept, but co-starred in the movie, launching her into the public's eye and landing her not only on the big screen, but on Oprah and hundreds of other TV shows.
Now almost 10 years later, I sit down with Alex to explore her remarkable journey. In this week's episode, we reveal the story behind the story. We dive into the personal crisis that led her to become a healthy chef, educator and wellness evangelist. We explore how the spotlight changed her path and the role it's played in her career, relationships and life. We talk about her passion for helping others through the vehicle of food.
In yet another Good Life Project™ first, we bake! Amazingly delicious vegan, gluten-free orange hazelnut scones with raisins, almond and coconut flour. The recipe is here.
And, in the middle, Alex, who's been known for the last decade as a proponent of vegan living, reveals a major shift in both her thinking and the way she fuels her own body and shares what fueled what many might perceive as a pretty significant break in paths.
Most, importantly, Alex shares her wonderful, kind and compassionate approach to life, to being a mom and to honoring each moment and adapting on the fly.
If you've enjoyed this week's episode, please feel free to share it with friends.
And, don't forget to subscribe for weekly updates and access to the mp3 show vault.
With gratitude,
Jonathan