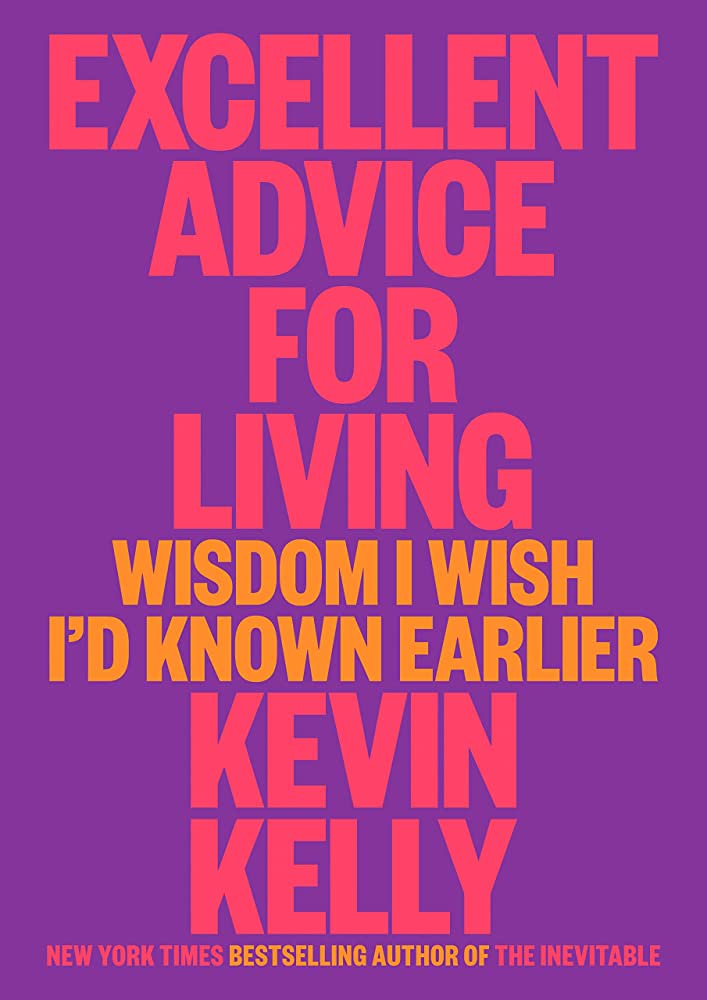 You've heard about it everywhere, but what does AI have to do, if anything, with living a good life? With how you live and work and play? With the choices you get to make, and the choices that might be taken from you? With the ability to do more of what you love and less of everything else? And, beyond AI, what are some of the big levers to live by? The simple bits of wisdom that actually have a giant impact on everything from work to play, love to health and beyond? 
These are just some of the big questions and ideas I'm exploring with none other than truly visionary thinker, Kevin Kelly. Kevin has played a pivotal role in shaping the discourse around technology and its potential impact on society for decades. He was the founding editor of Wired magazine, has written for many of the biggest media outlets on the planet, and is a bestselling author, with an impressive array of books, including What Technology Wants and The Inevitable. His latest book, Excellent Advice for Living: Wisdom I Wish I'd Known Earlier is an ideal companion for anyone seeking to navigate life with grace and creativity.
As Senior Maverick at Wired and co-chair of The Long Now Foundation, Kevin is currently spearheading an ambitious project to build a clock in a mountain that will tick for 10,000 years. In addition to his writing, he hosts a daily blog and weekly podcast about cool tools, as well as a weekly newsletter, Recomendo, that curates recommendations of cool stuff.
In today's episode, we dive deep into the fascinating world of emergent technologies, with a focus on AI, and get to some both exciting and unsettling, but important truths (or at least guesses), unearthing some the most groundbreaking ideas and insights that promise to redefine the very fabric of our existence.
We talk about: 
The role of artificial intelligence in shaping our lives.

How decentralized systems are revolutionizing industries.

The potential of biotechnology to unlock new frontiers in healthcare.

The rise of virtual reality as a transformative force.

The impact of green technologies on our environment and the global economy.
And we also dive into some of the fun, surprising and wise and, in his words, excellent bits of advice for living. 
You can find Kevin at: Website | Instagram
If you LOVED this episode:
You'll also love the conversations we had with Parker Palmer about what really matters in life.
Check out our offerings & partners: 
photo credit: Christopher Michel