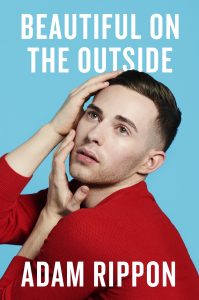 Olympic figure skater, Adam Rippon, won the world over not only with a medal-winning performance at the 2018 games, but also with his disarmingly honest, unfiltered and funny on-camera presence. Rippon is an artist, athlete, and activist who's known for his passionate support for LGBTQ+ rights and the freedom to be oneself. He's been named to the 2018 TIME 100 List of Most Influential People, honored by the Human Rights Campaign, appeared on Ellen, Colbert, and Kimmel, and recently released his memoir
Beautiful on the Outside
. Adam's journey, however, has been anything but easy. In today's conversation, we talk about his rough start in skating, what turned it into a passion, and the yearslong struggles that come with trying to be the best in the world. We also explore how he stepped into and decided to share his sexual identity, grappled with perfection, family, expectations and eventually reclaimed control of his life and, in no small part, his happiness.
Check out our offerings & partners: 
Ethos is a faster, easier and affordable way to get life insurance. Get a fully personalized quote by going to ethoslife.com/goodlife
Verishop: ShopVerishop for the fastest free shipping out there. New Verishop customers can take 15% off the first purchase. Just go to Verishop.com/goodlife and use code, GOODLIFE.
Westin: At Westin Hotels & Resorts, they have a single goal: to help you travel well. Explore more at Westin.com
Have you discovered your Sparketype yet? Take the Sparketype Assessment™ now. IT'S FREE and takes about 7-minutes to complete. At a minimum, it'll open your eyes in a big way. It also just might change your life.