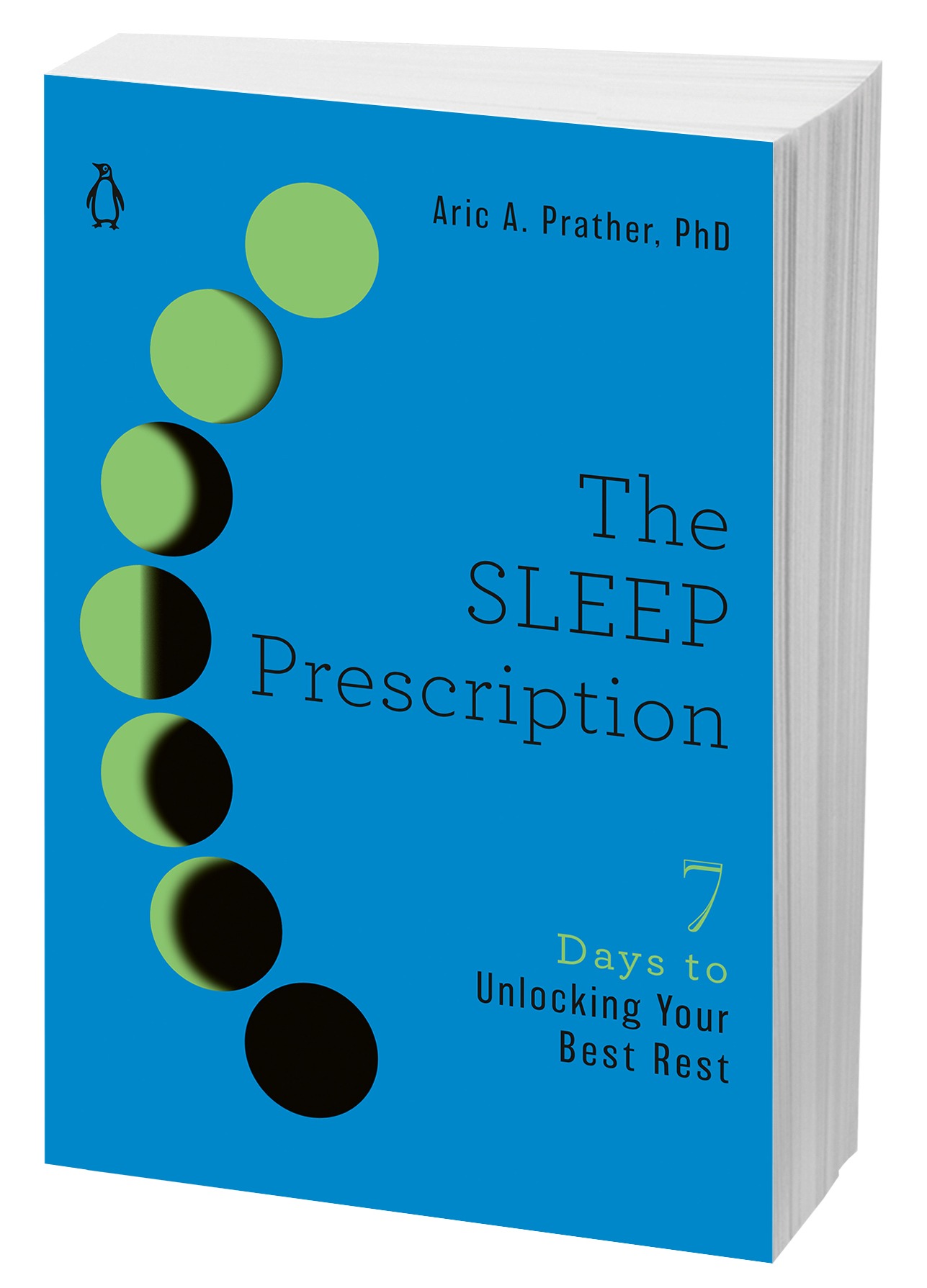 What if you could transform your sleep in just seven days? What if the key to unlocking your best rest lies within a simple yet powerful prescription, tailored by one of the world's leading sleep experts? What if sleep didn't have to be something you struggle with and, instead, could become a powerful and friendly ally? Well, that's exactly where we're heading into today's conversation as we open your eyes to the wonders of sleep and help you finally experience the restorative snooze time you've been craving.
My guest today is Dr. Aric Prather, a Professor of Psychiatry and Behavioral Sciences at the University of California, San Francisco. He co-directs the UCSF Aging, Metabolism, and Emotions Center, is the Interim Director for the UCSF Center for Health and Community, and serves as a clinician at the UCSF Insomnia Clinic. His research focuses on the causes and consequences of insufficient sleep, with a particular interest in how poor sleep impairs mental and physical health, including immunity and heart health. His work has been featured in the New York Times, the Wall Street Journal, the Today Show, and NPR.
In his new book, The Sleep Prescription: Seven Days to Unlocking Your Best Rest, Aric shares the powerful solutions he uses to help patients at his clinic achieve healing and restorative sleep. In this conversation, we'll not only debunk common sleep myths but also reveal science-backed secrets to optimizing your sleep. You'll discover things like:
How your internal clock plays a crucial role in your sleep quality

The importance of sleep transition and the activities that can help you wind down effectively

The surprising impact of blue light exposure on melatonin production, and the myths around it

Why it's essential to create a "shrine to sleep" and the consequences of not doing so

How to retrain your brain for better sleep through innovative techniques

Why you might want to focus more on wake times than bedtimes

And so much more.
Don't miss this opportunity to gain insight into the mysteries of sleep and unlock the keys to your best rest. Join us as we explore the groundbreaking work of Dr. Aric Prather and learn how you can transform your sleep in just seven days.
You can find Aric at: Website | Twitter
If you LOVED this episode:
You'll also love the conversations we had with Light Watkins about finding calm wherever you are.
Check out our offerings & partners: 
photo credit: Andrea Rowe