Congratulations on joining the Good Life CollectiveTM!
You'll receive an email with your access details shortly, but…
Wait… One Last Thing…
Good Life Project® is at its heart, a movement to inspire connection, meaning and possibility.
But you can't have a movement, without telling anyone what you believe.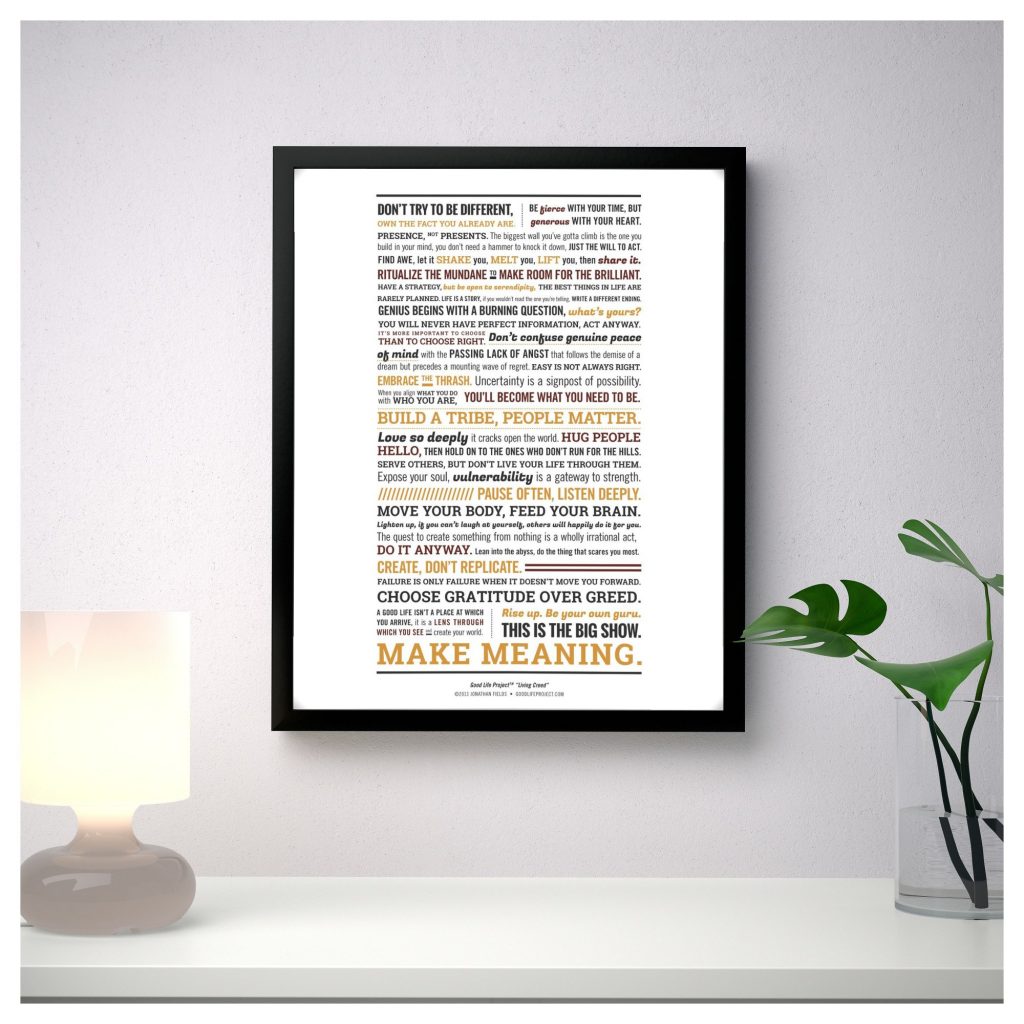 Our Good Life Living Creed shares many of our closely held values and beliefs. It's at the center of everything we do. We first shared it way back when Good Life Project® launched in 2012 and thousands of people began sharing it all over, then asking us for some way to display it in their homes, offices and pretty much anywhere they wanted to be inspired.
So we decided to commission a beautiful 16" x 20" custom-designed version of it, created and printed on plush archival, acid-free paper suitable for framing.
As a new member of the Good Life CollectiveTM, we thought, "Hey, maybe you'd like to check it out."
And, if you believe what we believe, maybe you'd love your own artisanal print to share with others and inspire your day, too!
This archival print retails in our online store at $32, but today only, you can get your hands on your very own… for just $24.
This is the only time you will see the Living Creed print at this price, so grab it while you can and proudly display it at home, at work- wherever you feel it will make the most impact!
Just click the button below to add your beautiful 16" x 20" print to your purchase and we'll lovingly wrap it and send it right to your door!
If you believe what we believe, display the creed!
YES! Add My Artisanal Print To The Cart
No Thanks, I don't need this now
The Good Life Project® Creed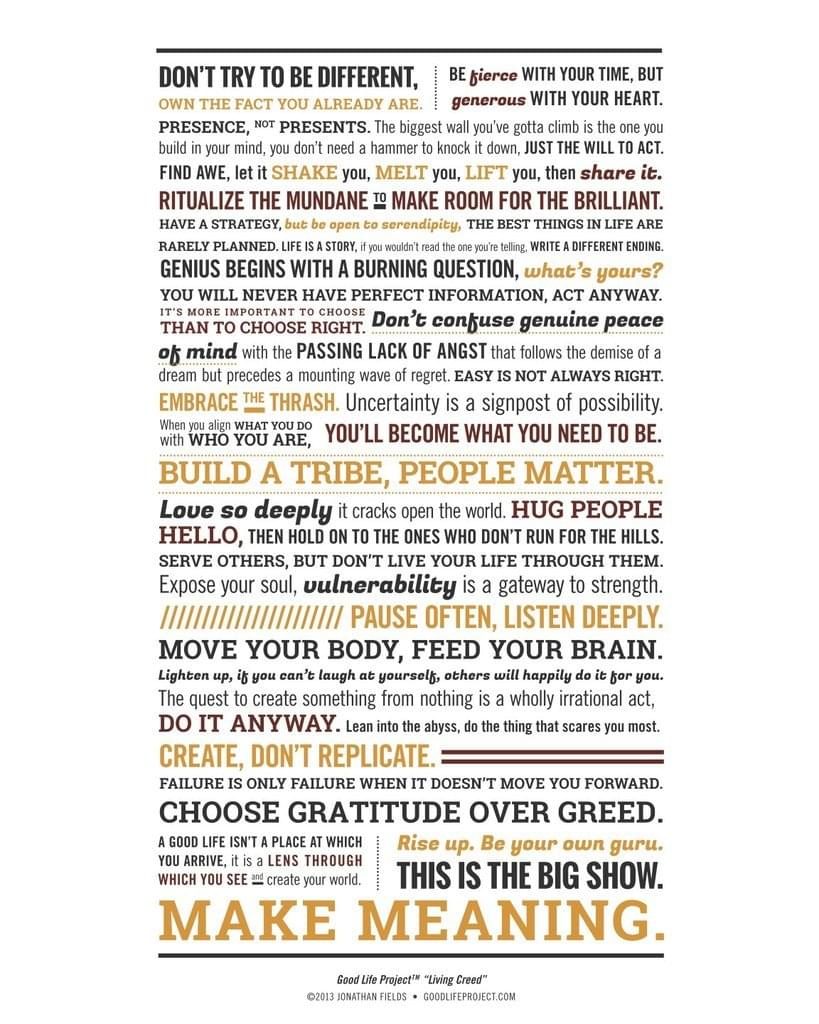 YES! Add My Artisanal Print To The Cart
No Thanks, I don't need this now