Guest: Ryan Holiday is the bestselling author of multiple books, including The Obstacle Is the Way, Ego Is the Enemy and Growth Hacker Marketing.
His company, Brass Check, has advised companies like Google, Taser and Complex as well as multi-platinum musicians and some of the biggest authors in the world, such as Tim Ferriss, Tony Robbins, and Arianna Huffington. His latest book, Perennial Seller, Ryan reveals to creatives of all stripes—authors, entrepreneurs, musicians, filmmakers, fine artists—how a classic work is made and marketed.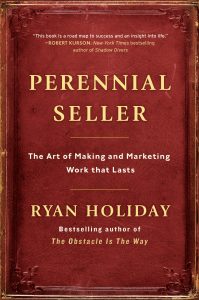 Thrive Market has all the top premium healthy and organic products that I usually get from a grocery store but unlike your typical organic & non-GMO products that are marked up to premium prices, Thrive Market sells the same organic & non-GMO premium products at wholesale prices! To start your FREE 30-day trial, 25% your first purchase and FREE shipping by going to thrivemarket.com/GOODLIFE.