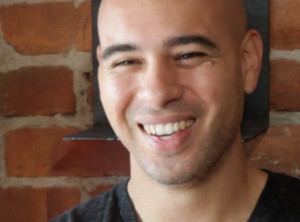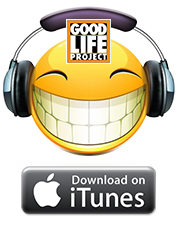 Ten years ago, Guam-based father of six, Leo Babauta, was on the brink…of failure, bankruptcy and, arguably, death.
Eighty pounds over weight, chain-smoking, sedentary, stressed out of his mind, working in a job that left him empty and so deep in debt he had to swipe his kids' piggy bank money to buy food for the family.
He couldn't see a way out. He couldn't work any harder or put in more hours. And even if he could, his health was already so bad, it would've led to devastating results.
Flash forward to 2013. Babauta is 80 pounds lighter, an avid runner, vegetarian, non-smoker, multi-time author and entrepreneur and one of the world's top bloggers with more than 1 million reading him at Zen Habits. His entire family now lives in San Francisco, where he earns a great living writing and solving peoples' problems and drinking in a simple, deeply-connected and rewarding life.
Question is, of course, how did he do it?
In this week's episode, Leo and I go deep into his journey. We explore where he was and how it was affecting his mindset, his health and his relationships. We talk about the moment of awakening that set in motion a series of profound changes in behavior and massive transformations in every area of his life.
We learn how he created time where he believed with every fiber of his being none existed. We discover his thoughts on the power of no, simplicity and tiny steps.
We also talk about the mythology around behavior change, the myth of the perfect guru and how he's built a global following and family-worthy business by owning up to his humanity and sharing not just his successes, but his challenges, slips and outright fails.
Leo gets incredibly candid about nearly every part of his journey. You won't want to miss this conversation.
As always, if it resonates, please share it with your friends so they can learn and be inspired, too.
And if you'd rather listen to the show, just subscribe to our weekly updates by entering your email below and get instant access to the mp3 vault where you can download this and every show from every season.
Most, importantly…enjoy!
With gratitude,
Jonathan
P.S. – Big shout out to our friend, Jesse Jacobs who was incredibly gracious in allowing us to film at his wonderful Samovar Tea Lounge in San Francisco.